Viking Longship Odins Ravn in "Vesterled"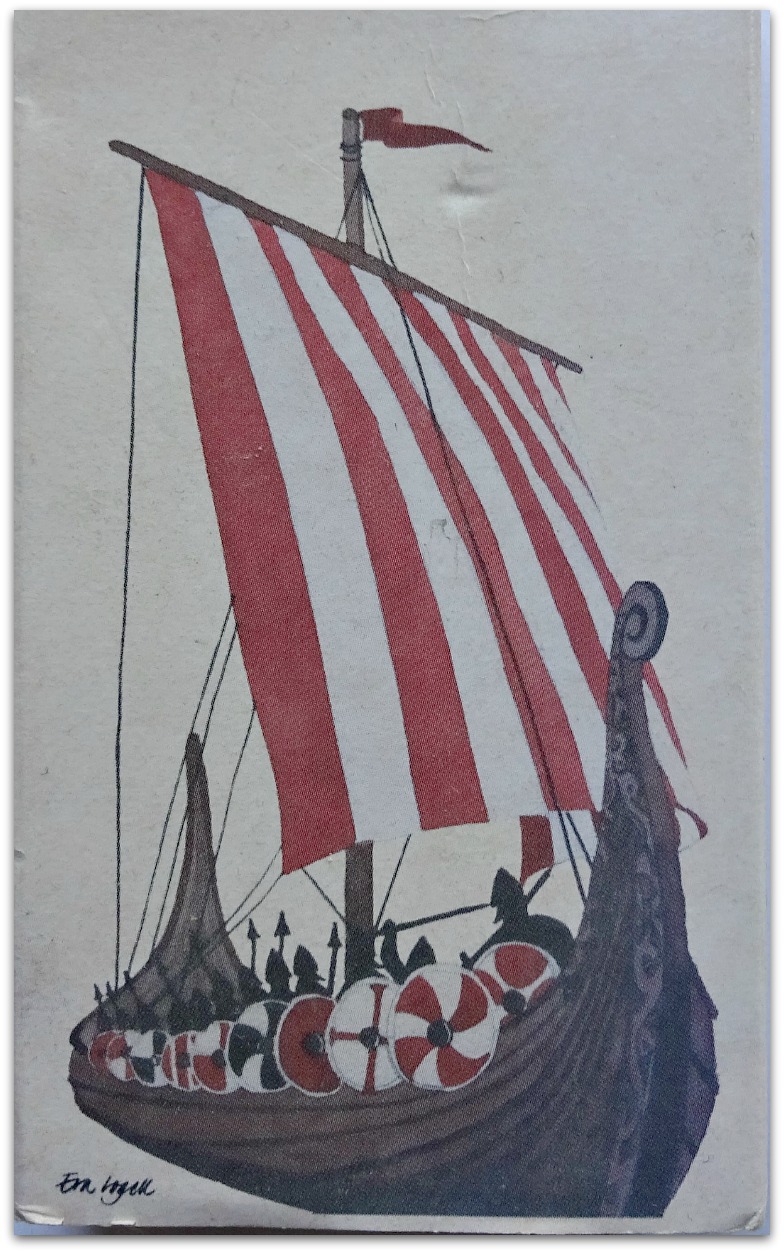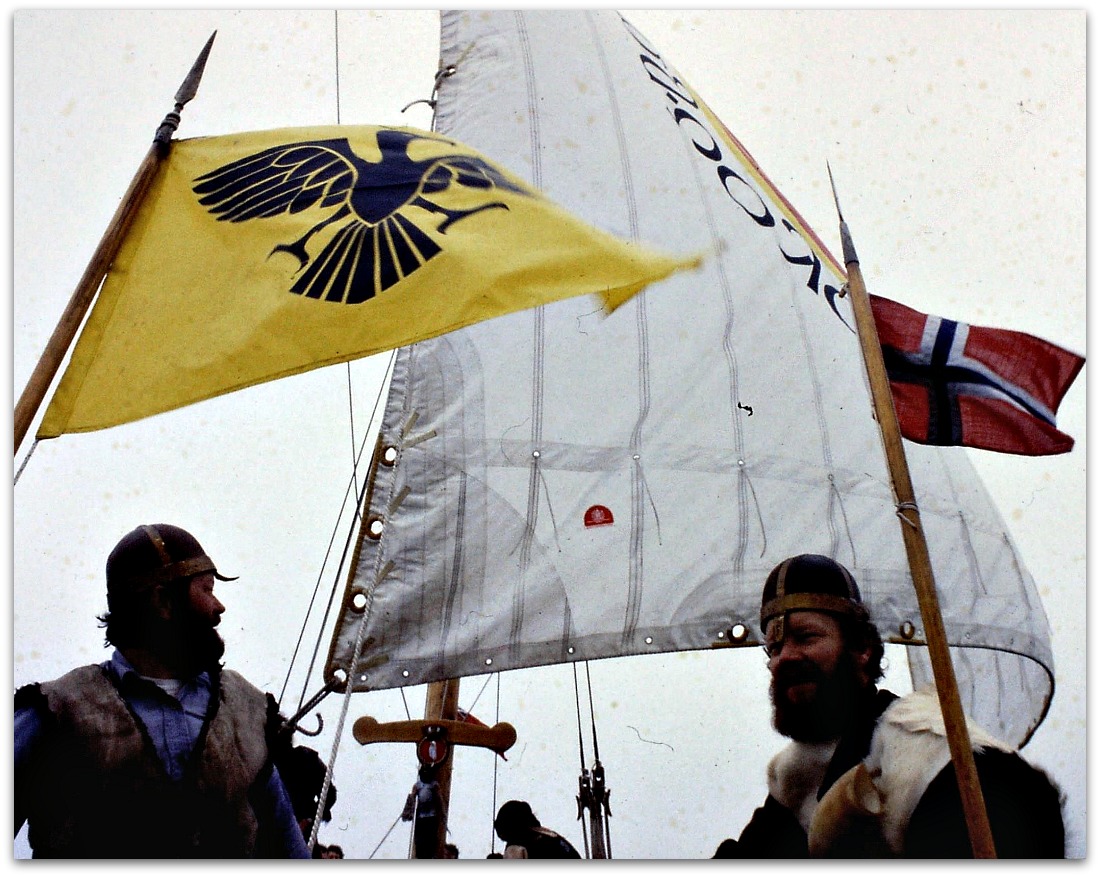 On board the Viking longship towards Shetland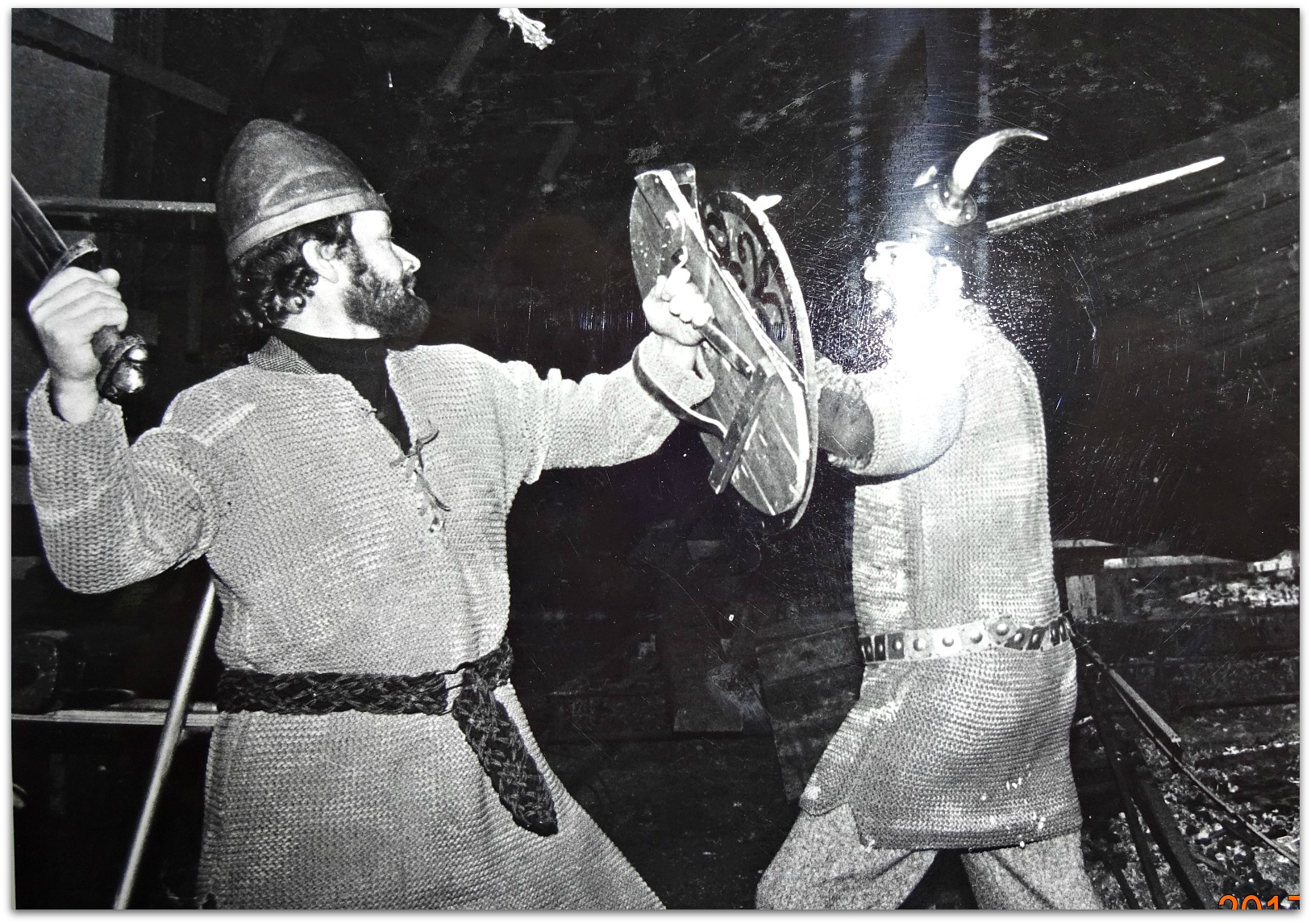 A weapon test of swords and shields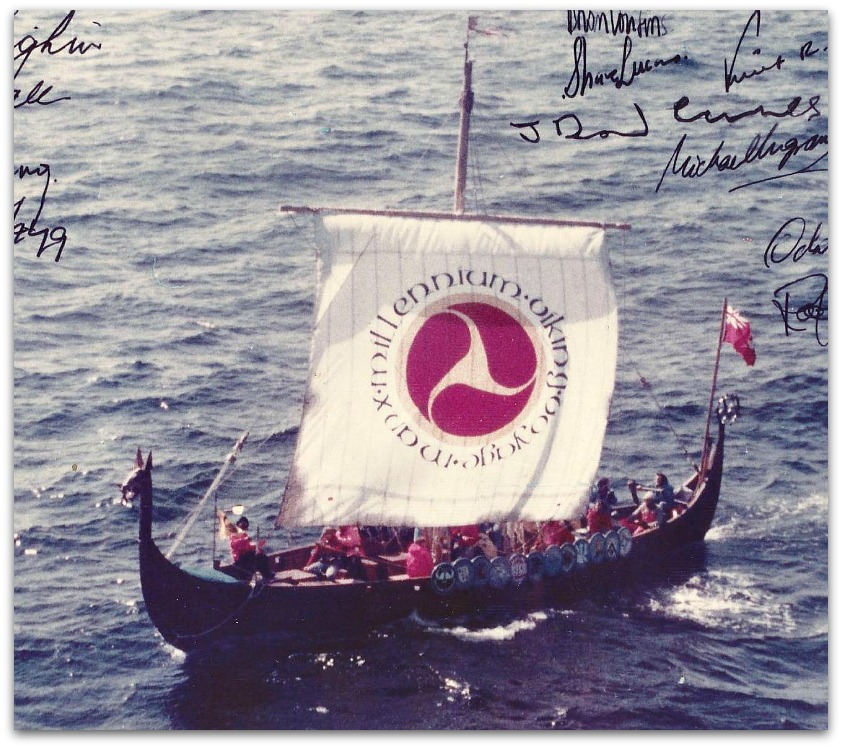 The Viking ship at North Sea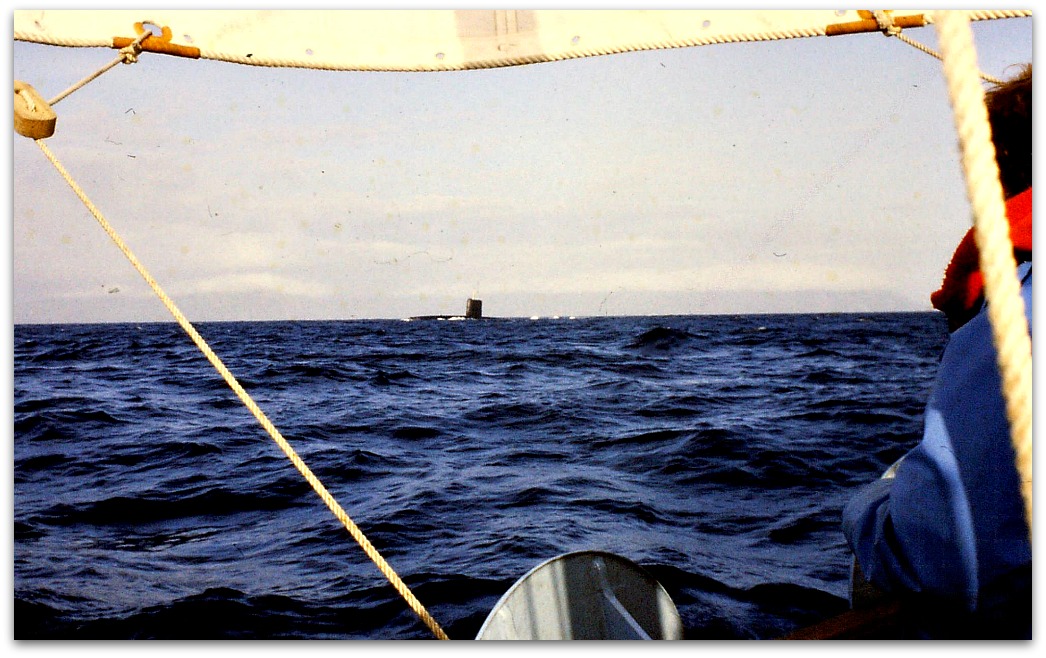 The crew sighting a submarine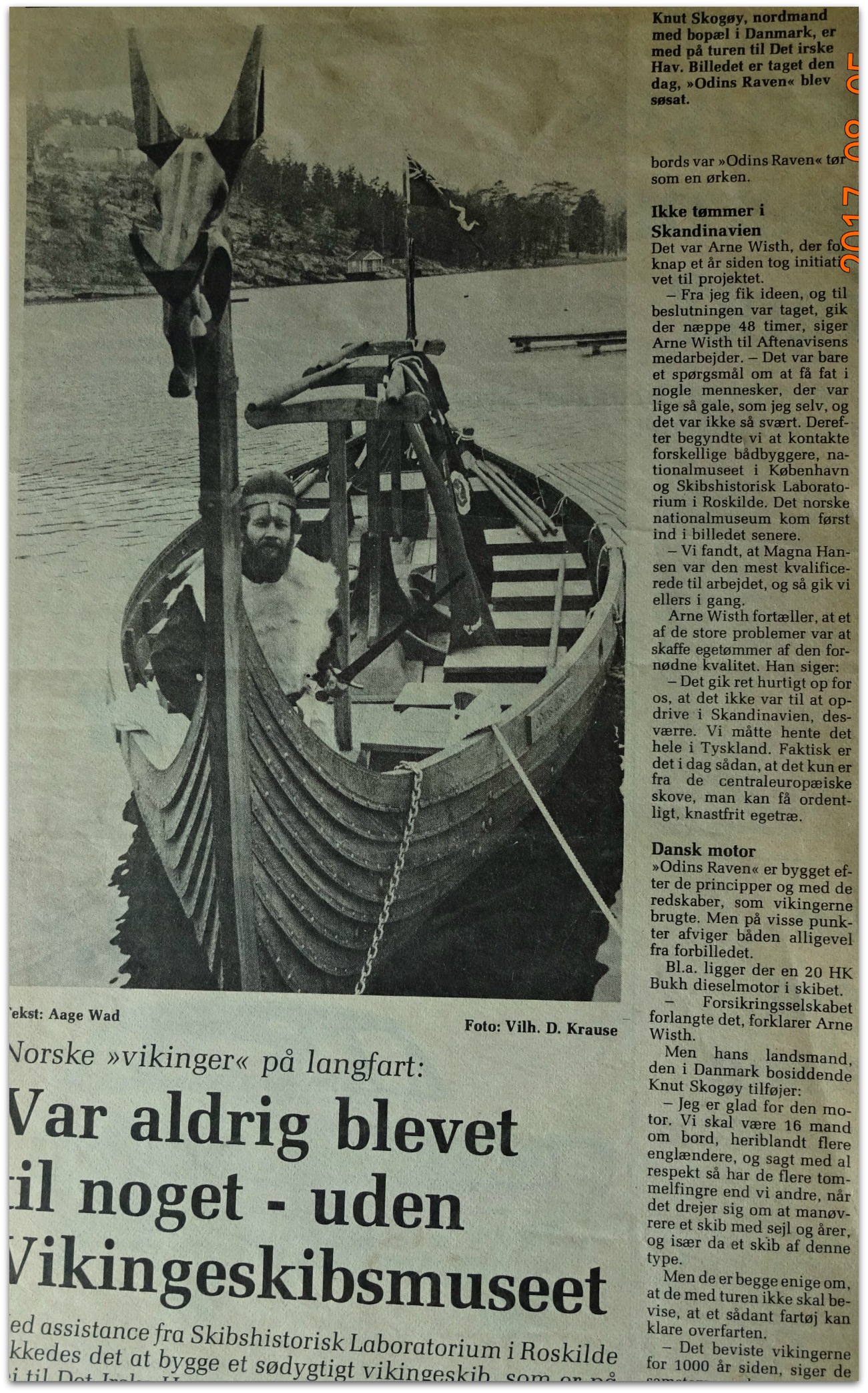 Article in Roskilde Tidende about the longship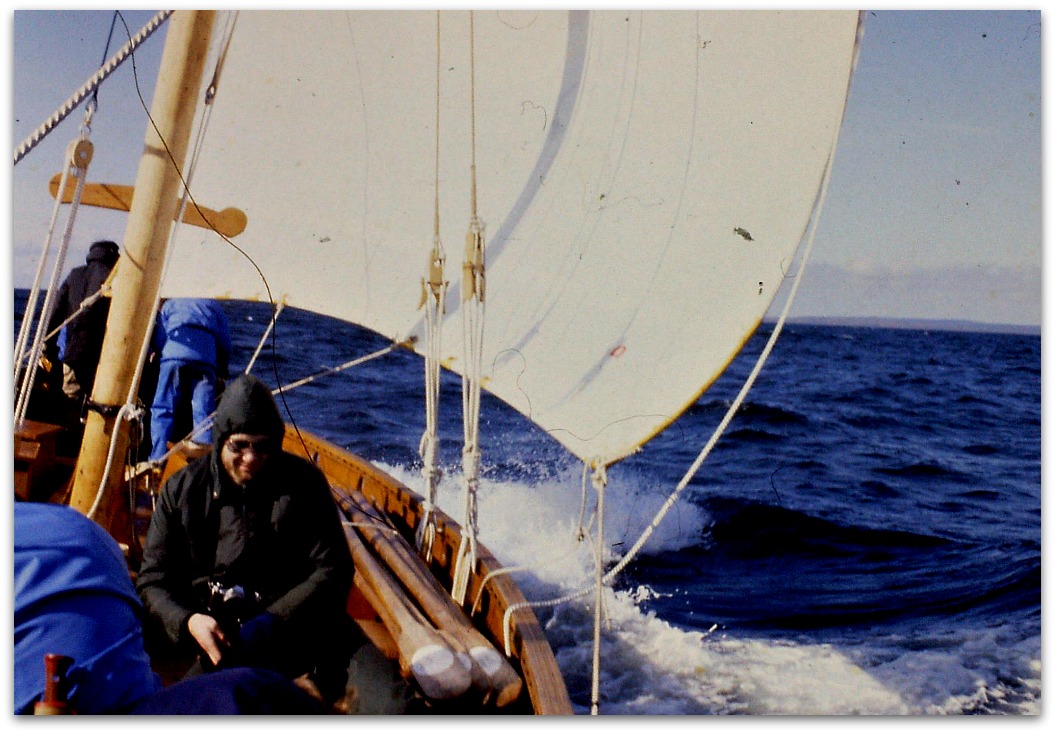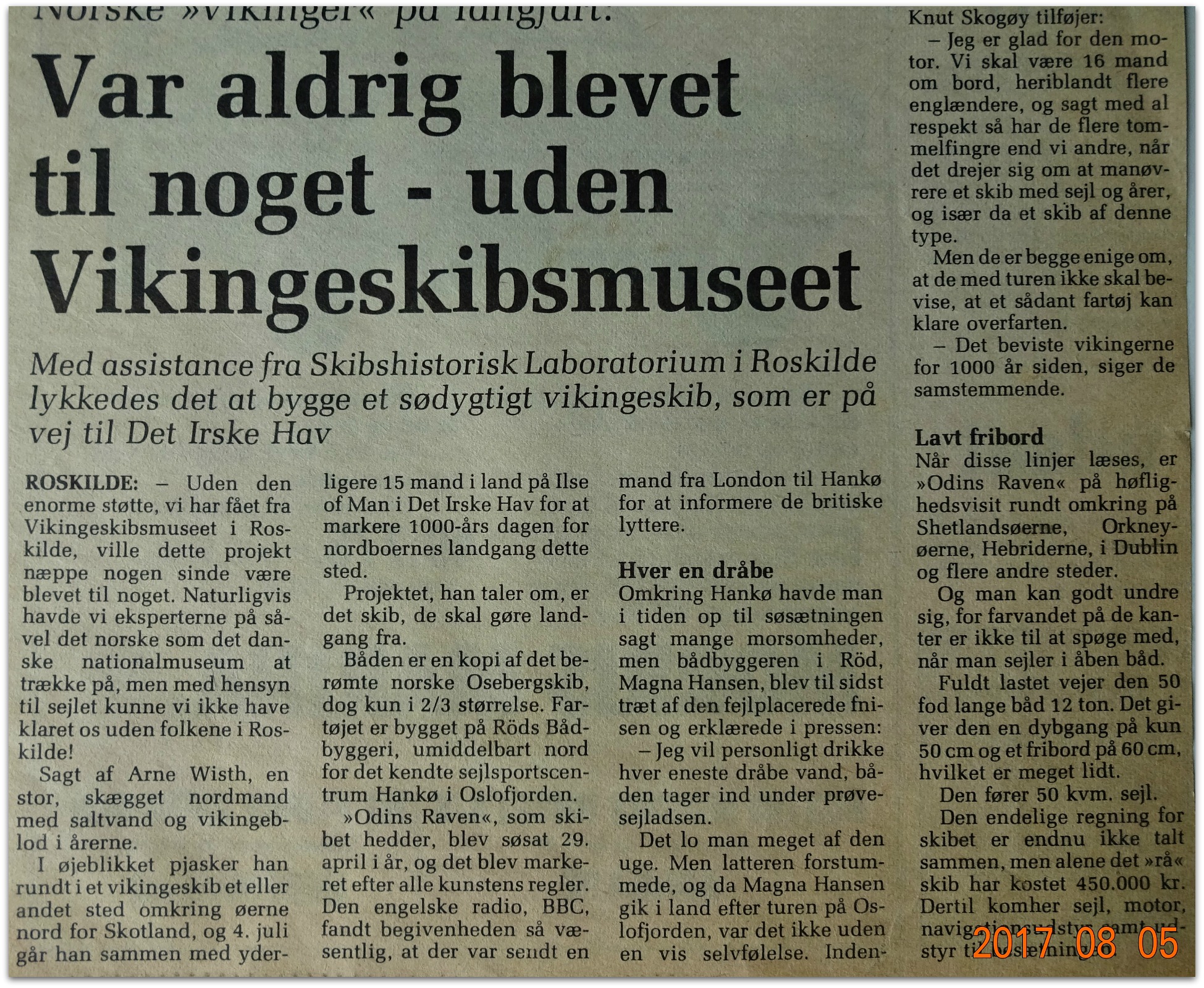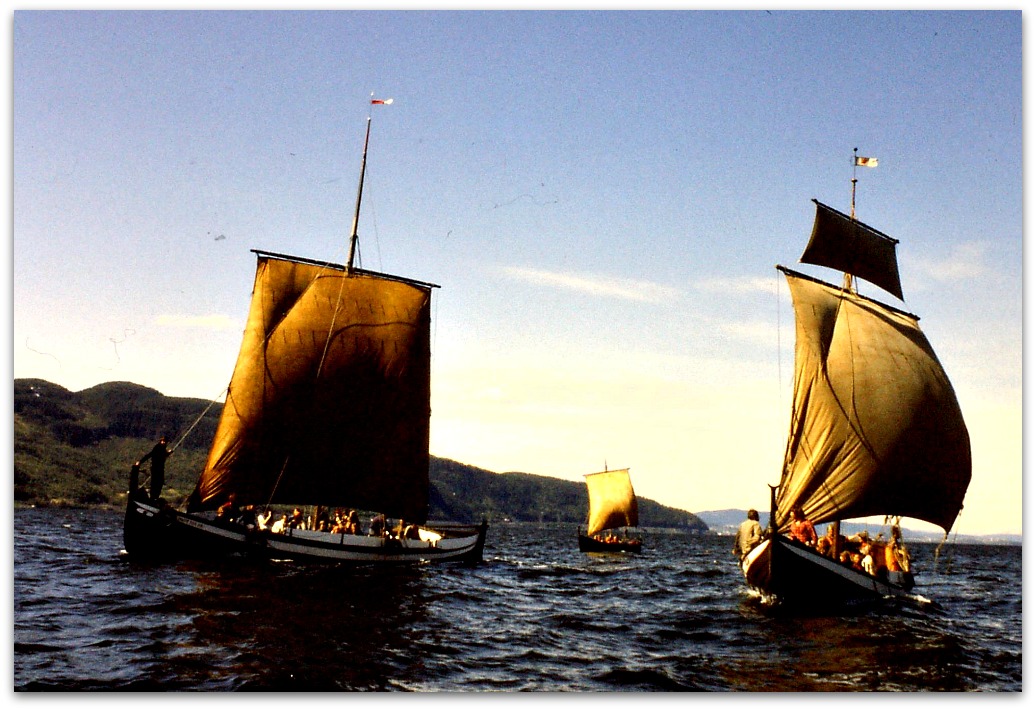 The Vikings meeting sailors in Trondheim Fjord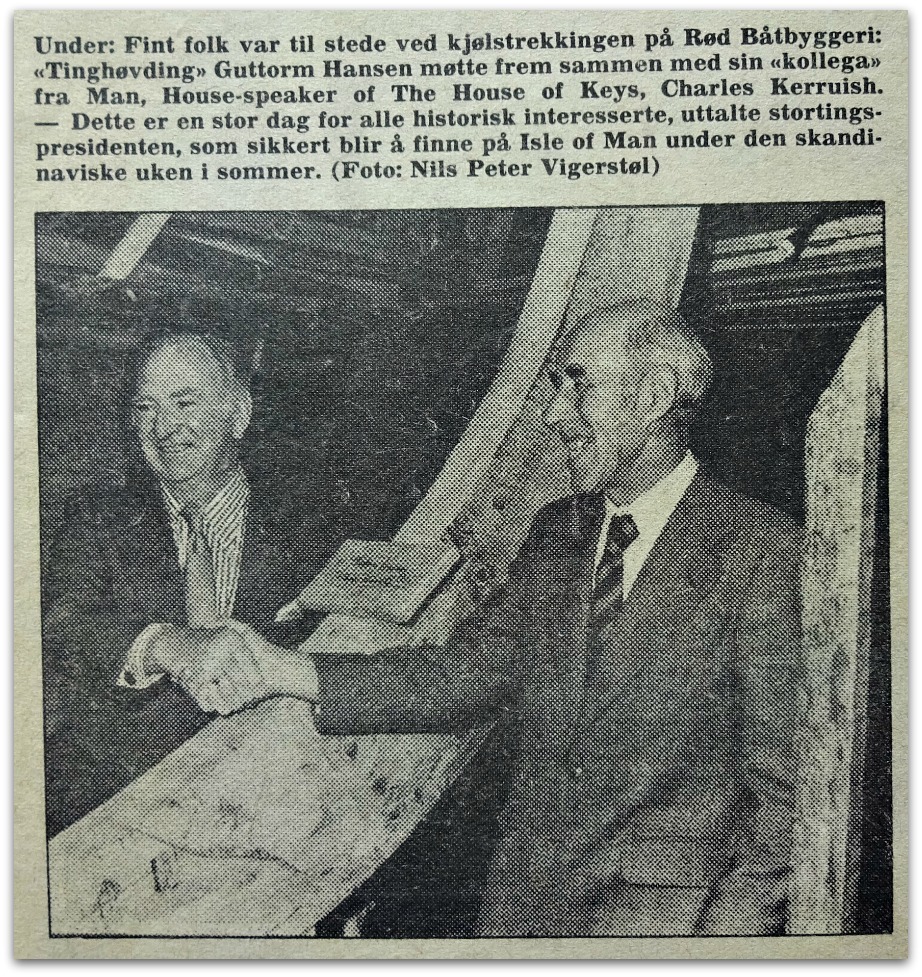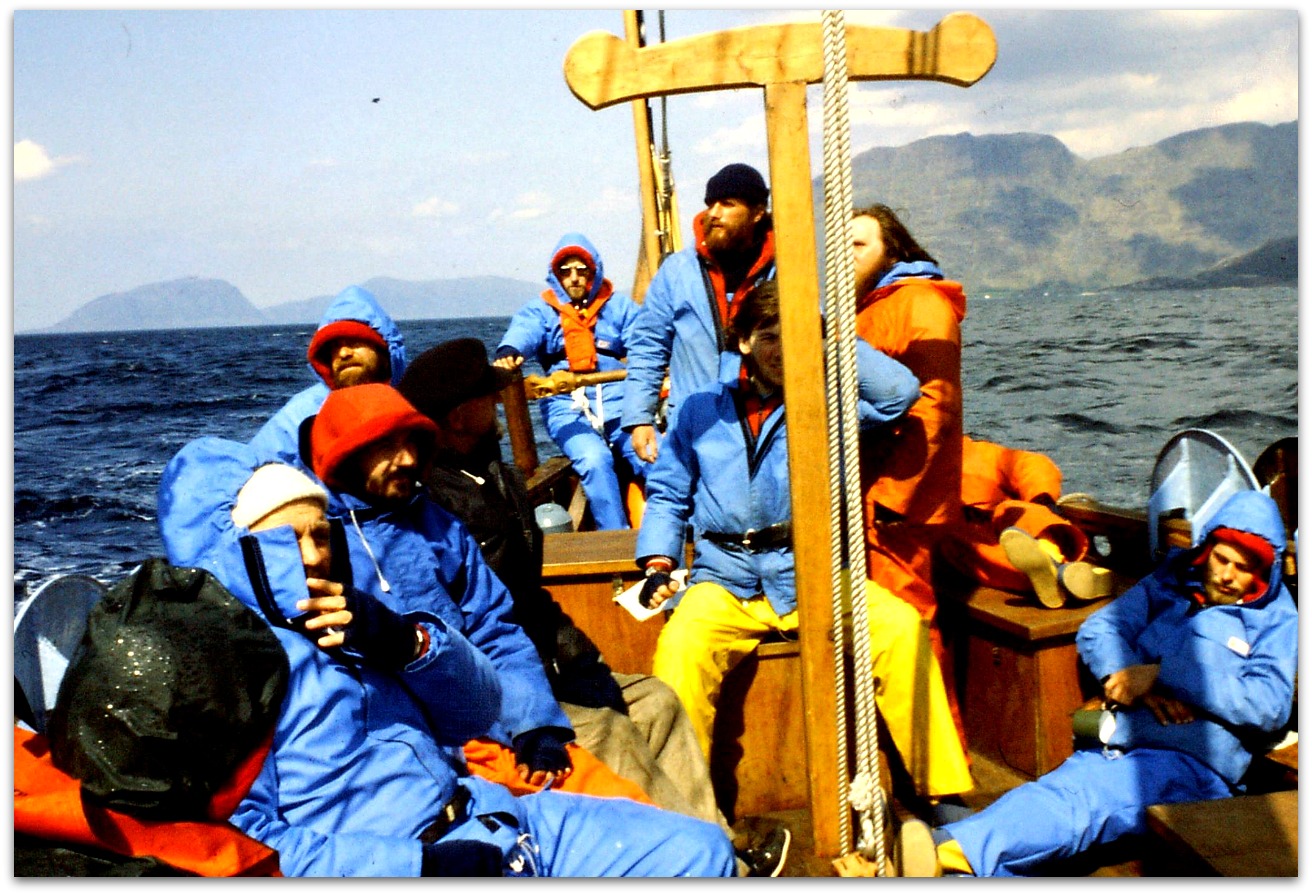 The Vikings sailing in one of the Norwegian fjords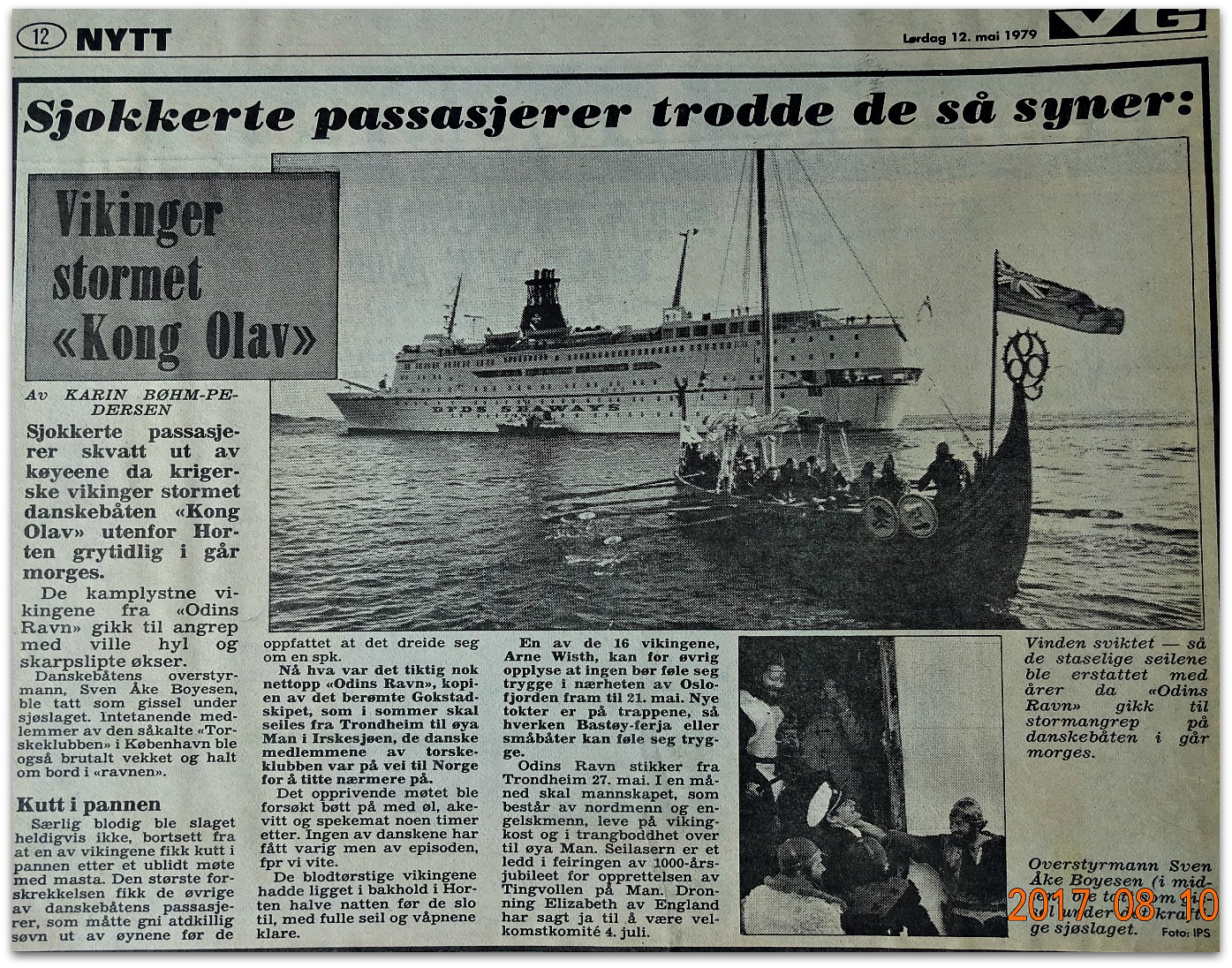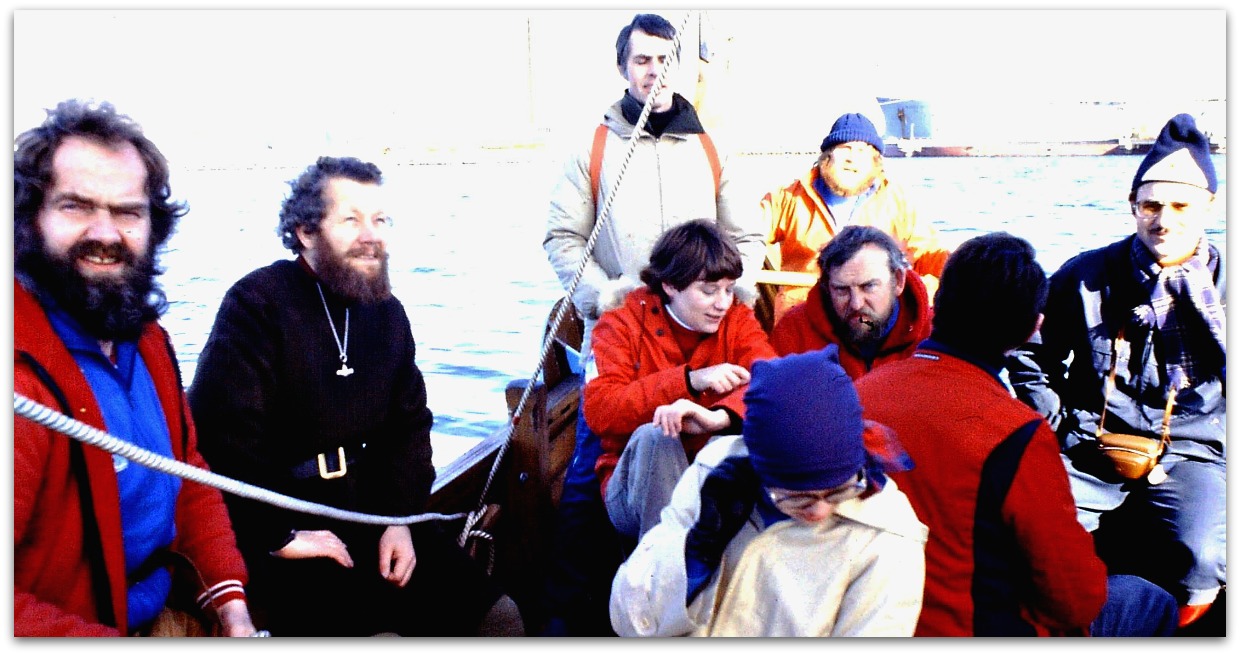 The Vikings on a "stunt trip" in Oslo fjord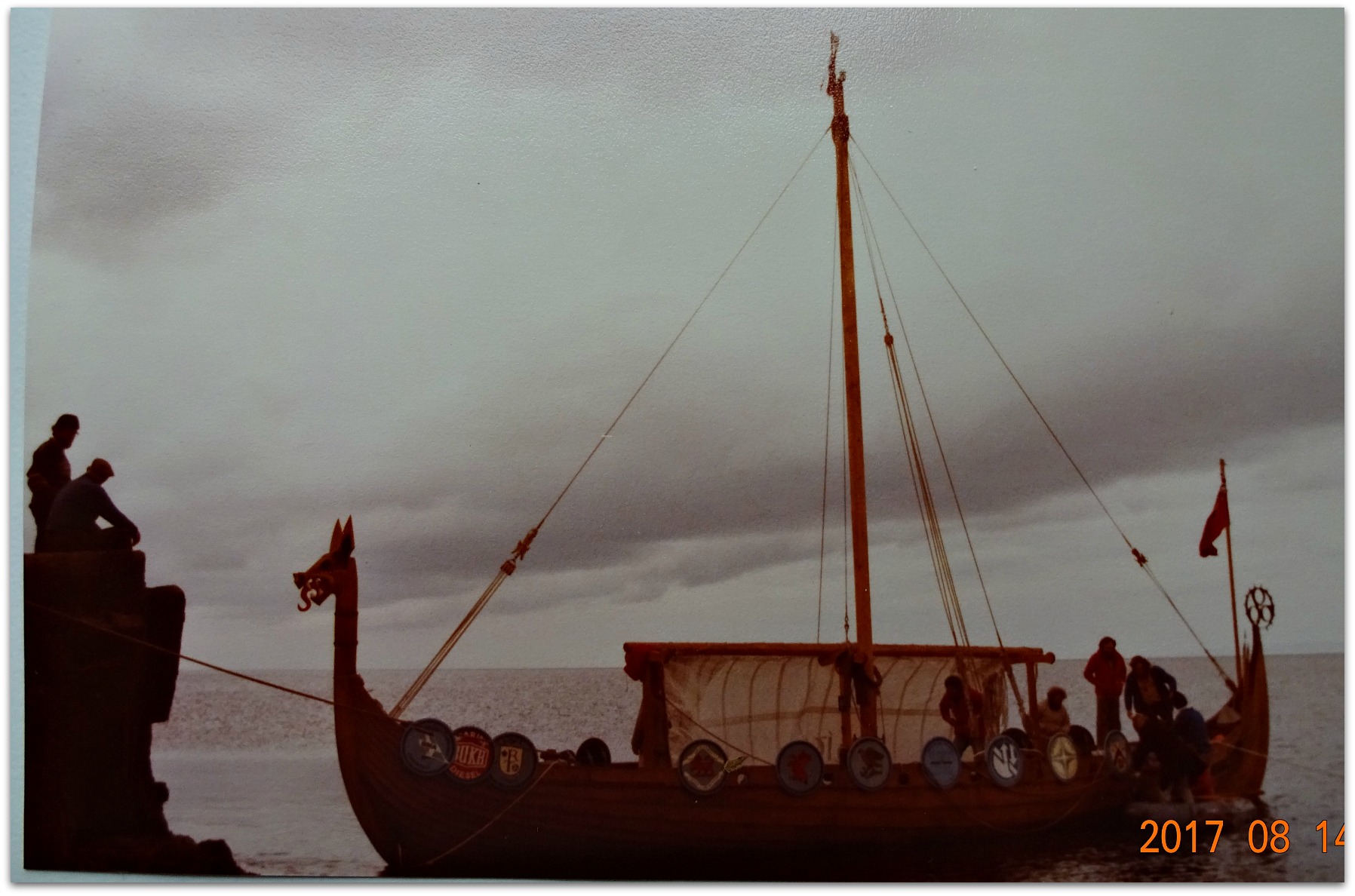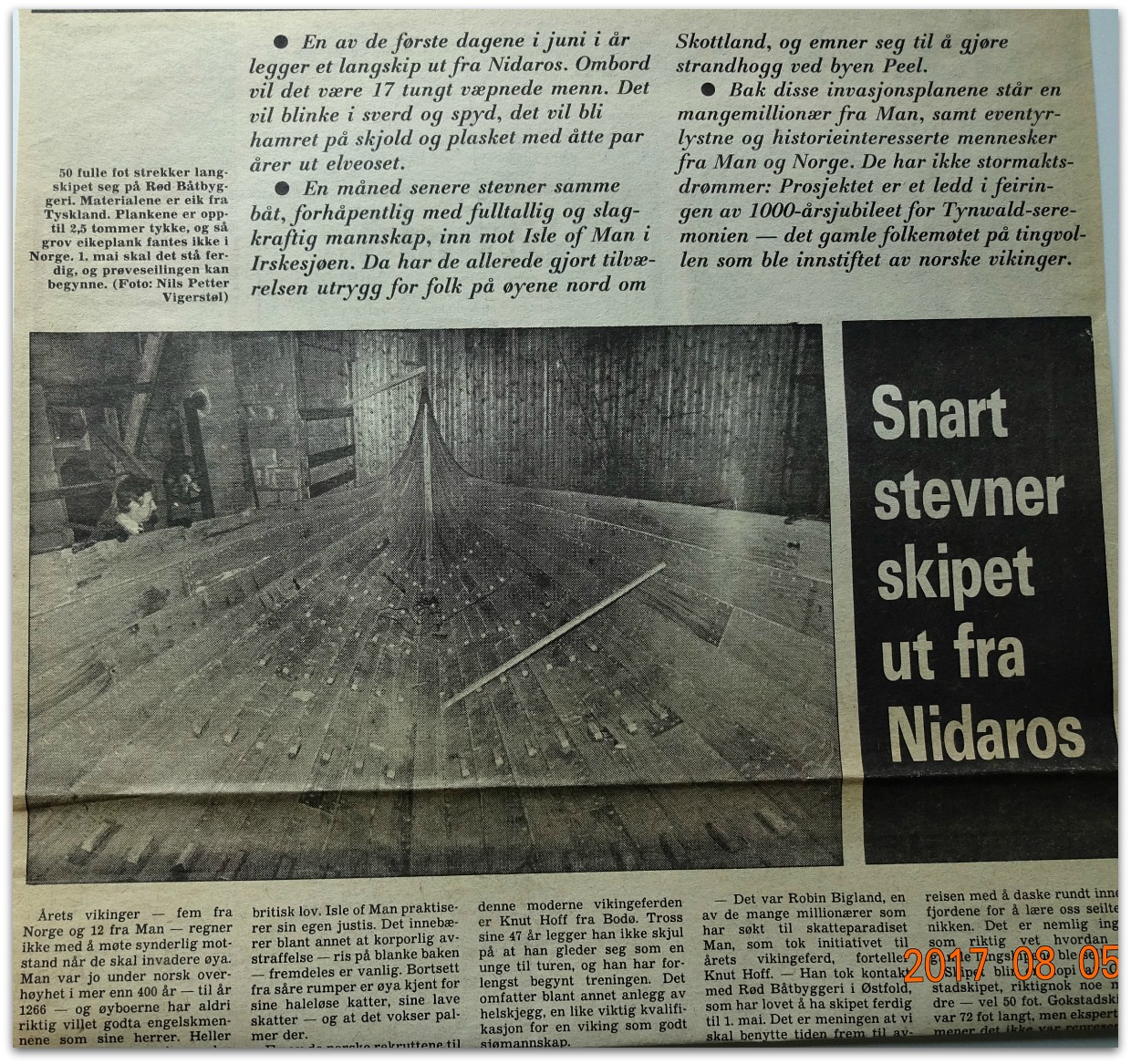 Building of the Viking longship by Roed Boatbilders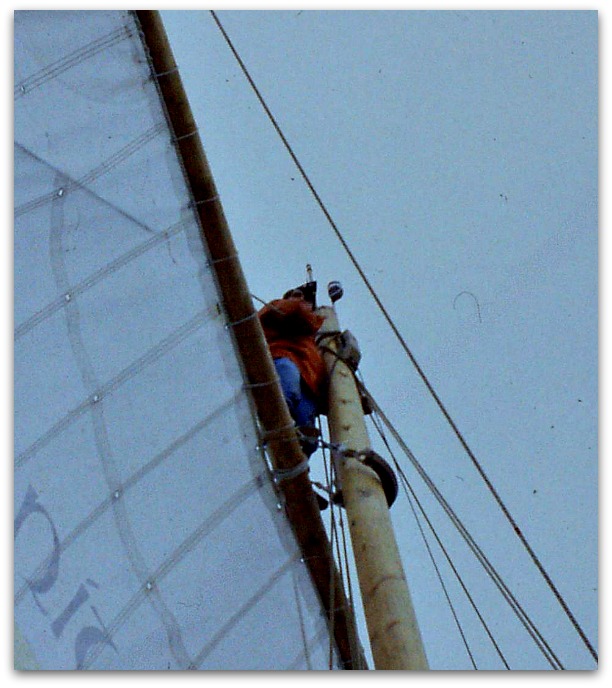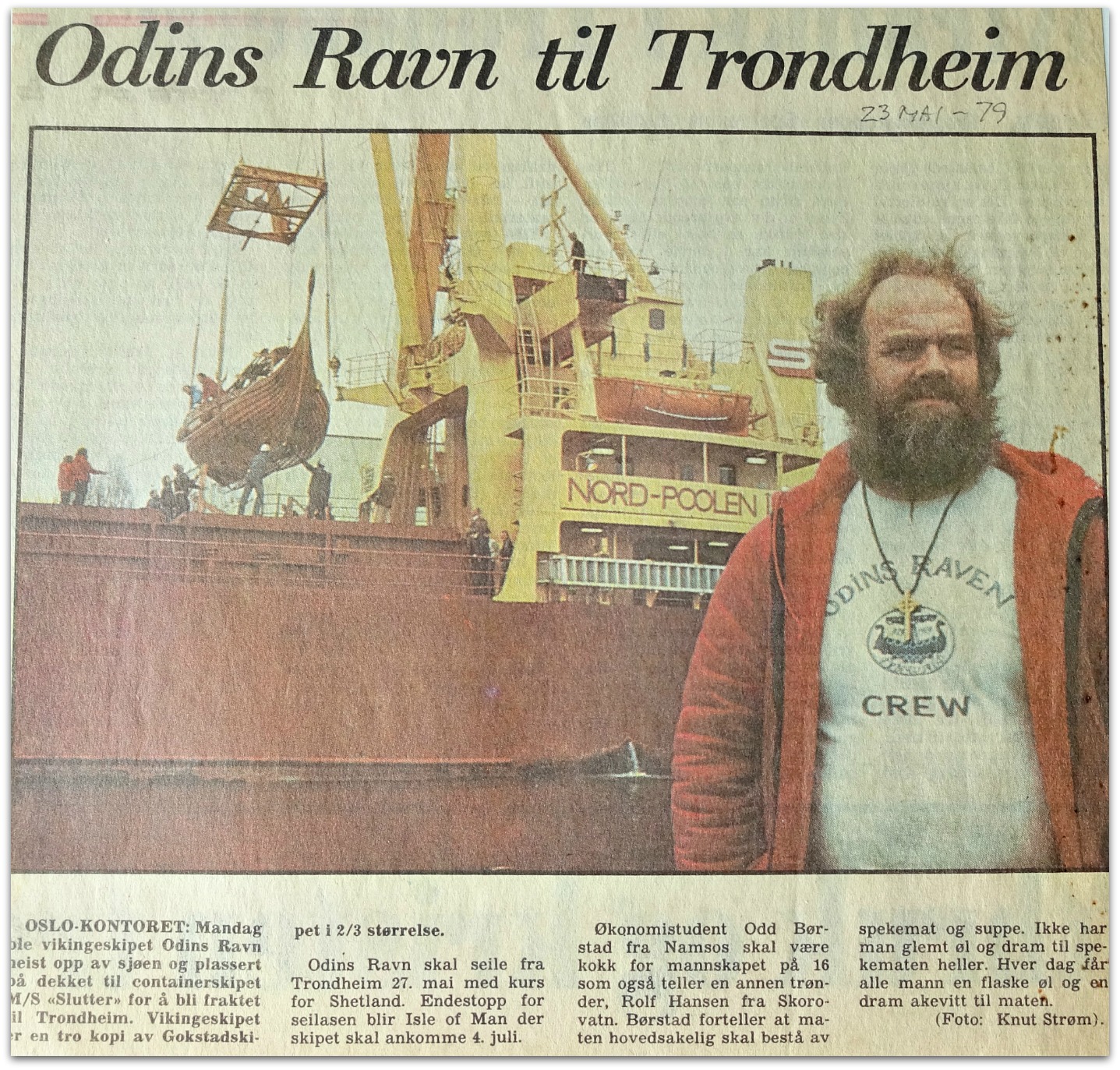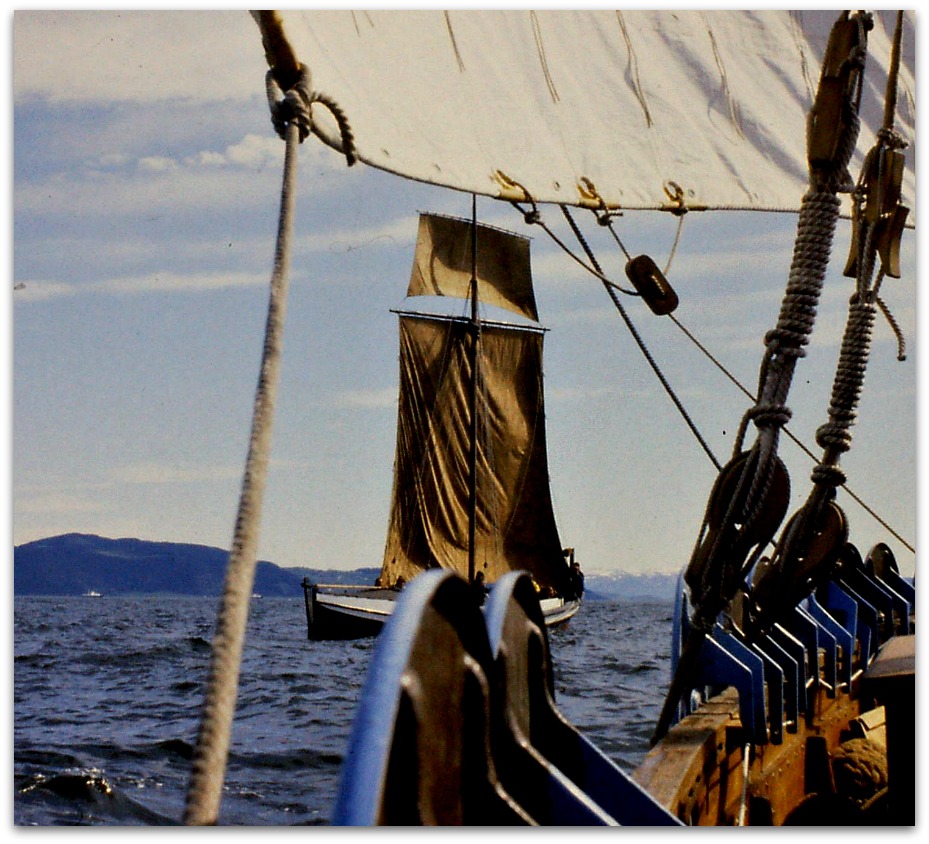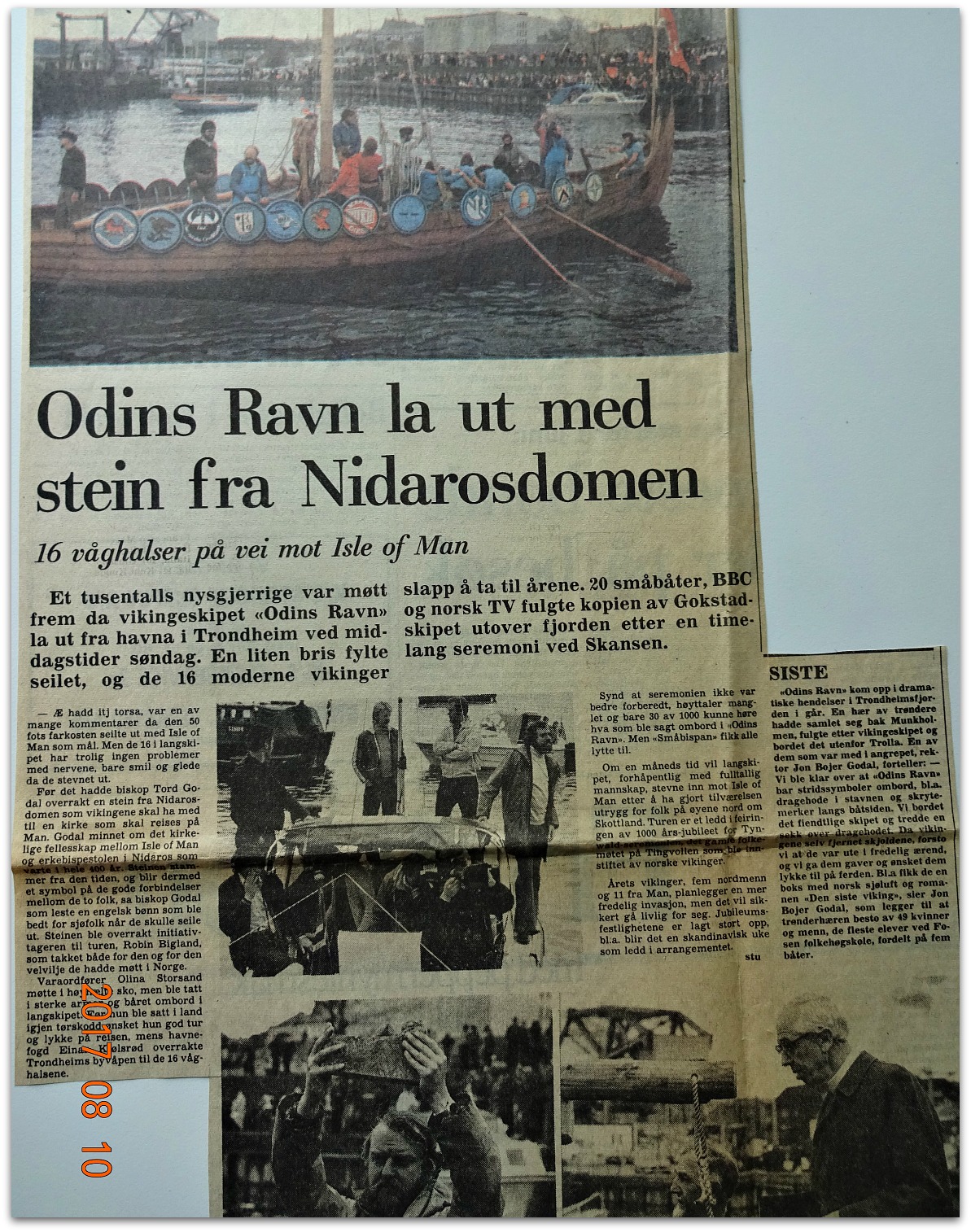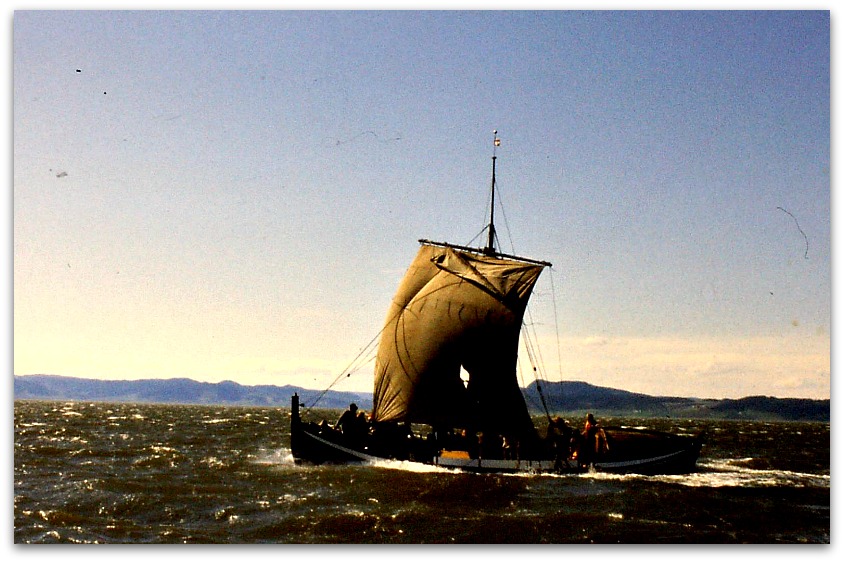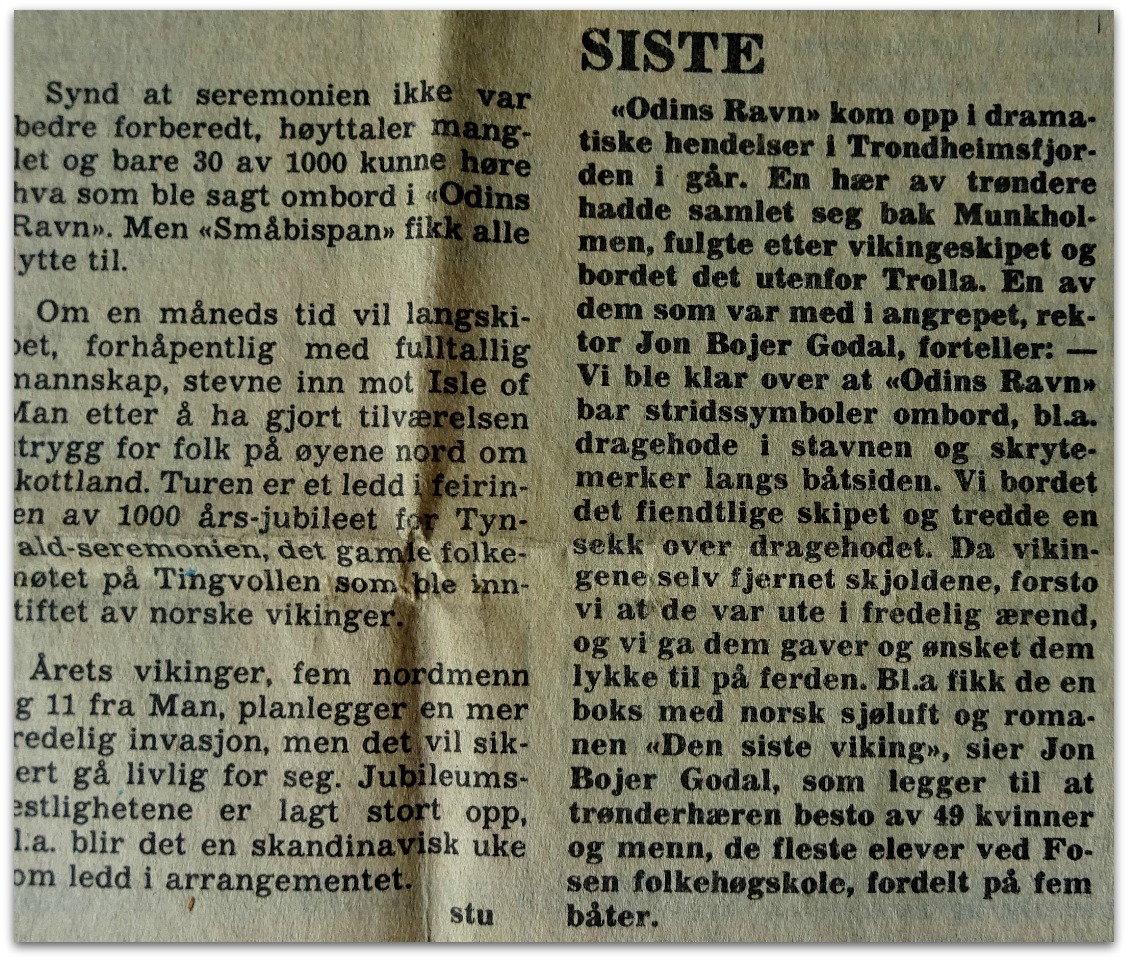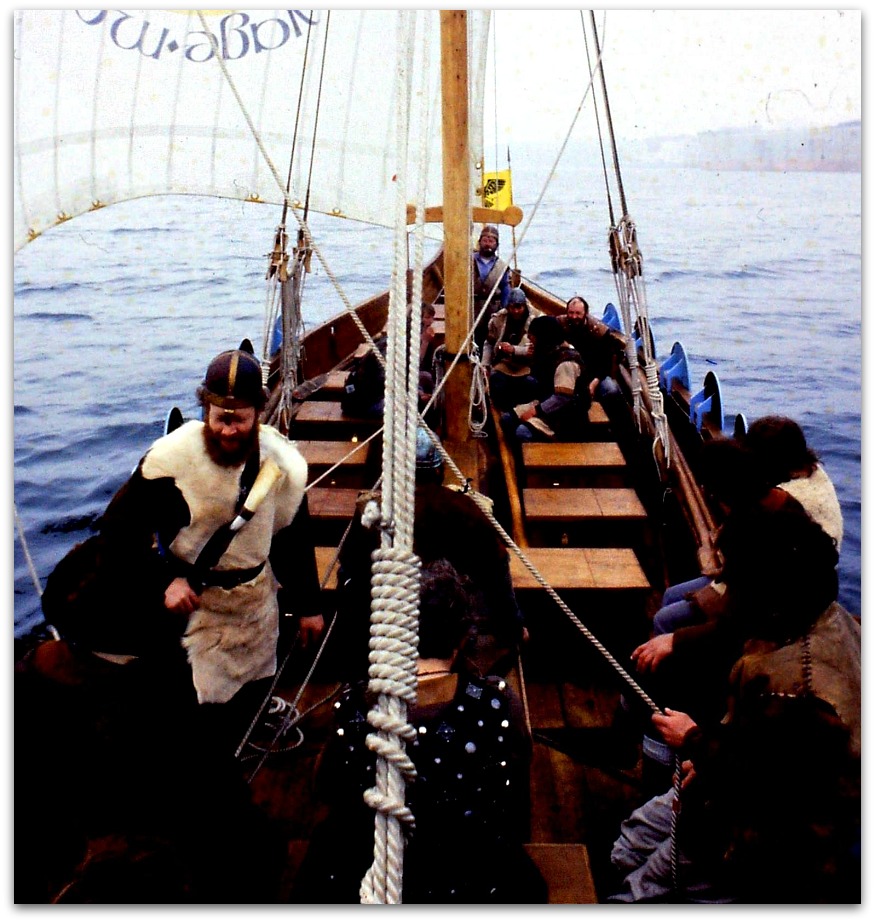 The Viking longship crew ready to land in Kirkwall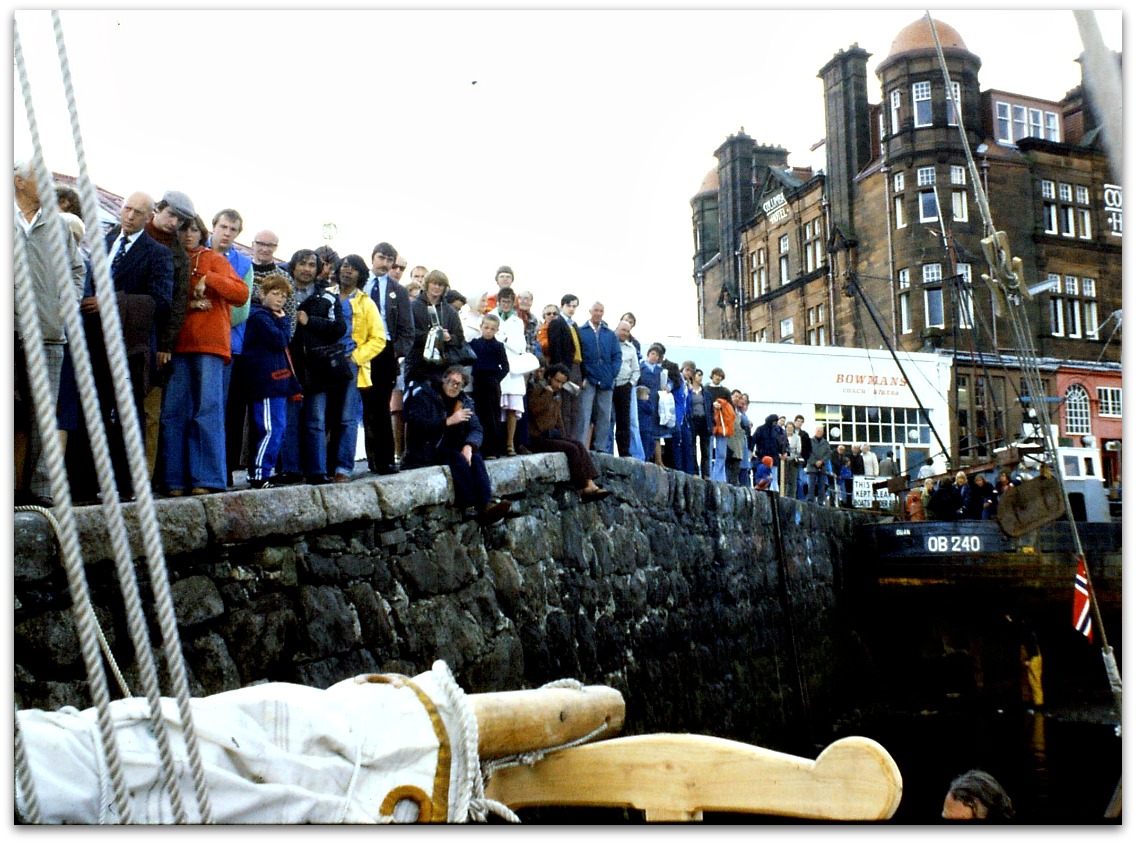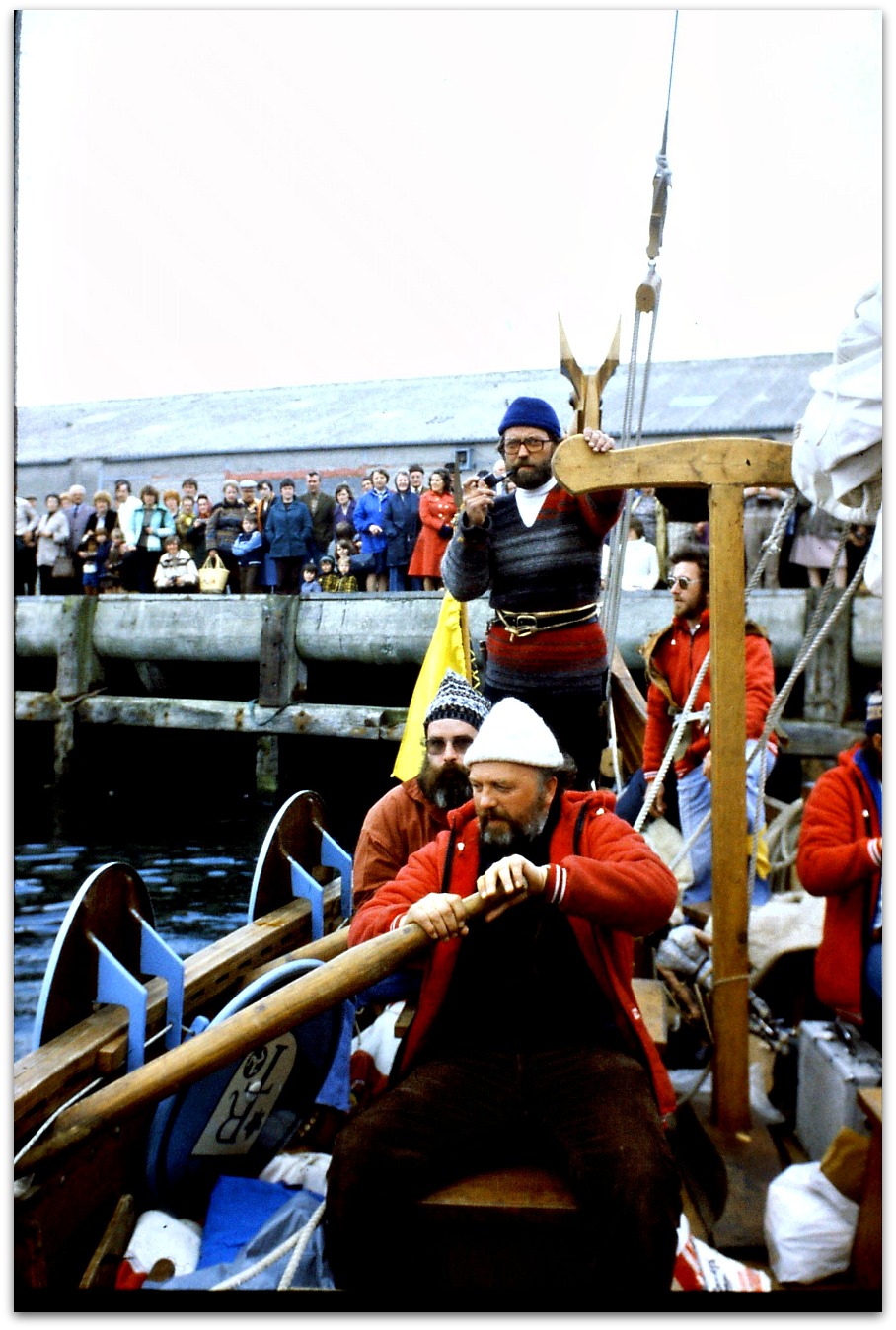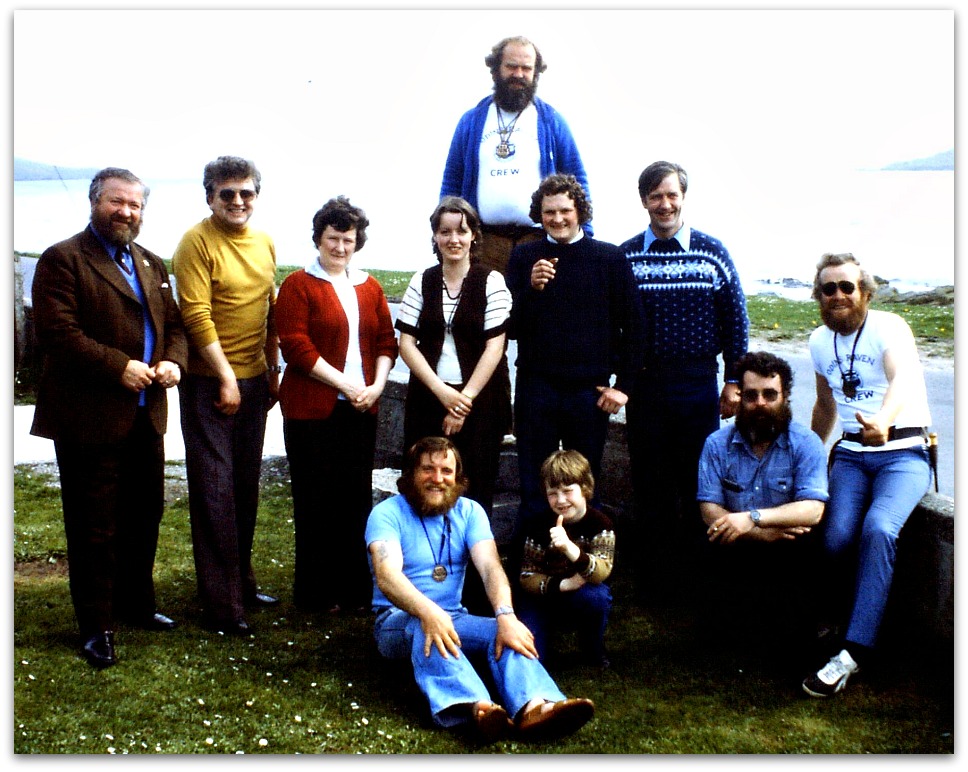 Some of the longship crew together with very friendly Islanders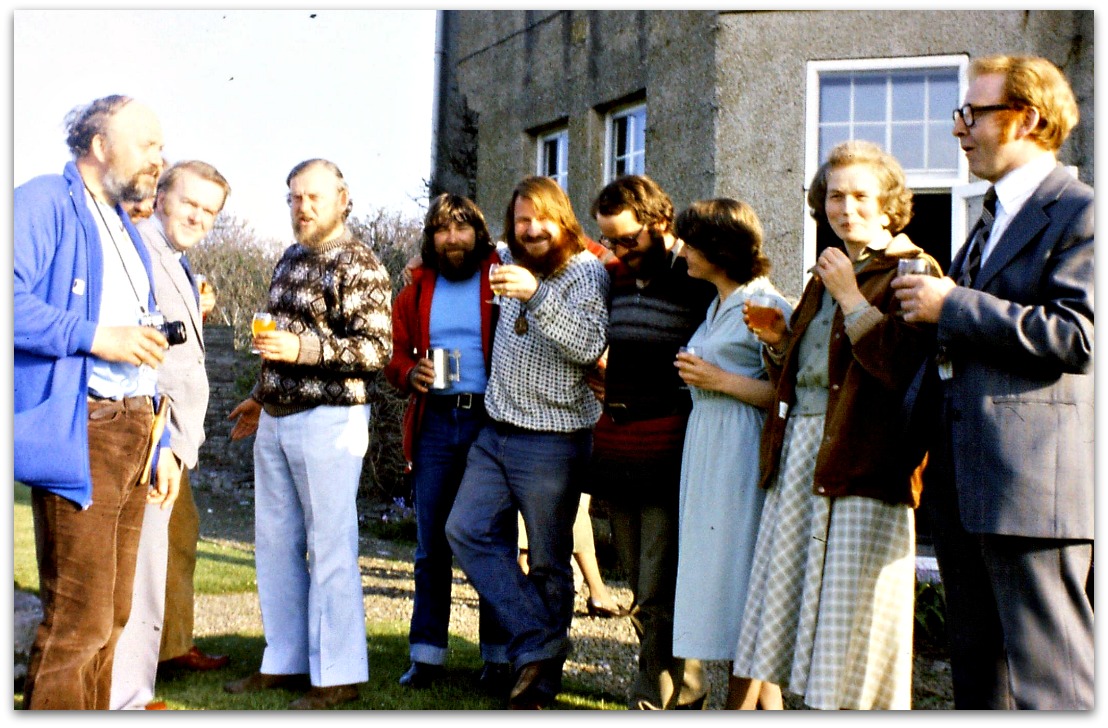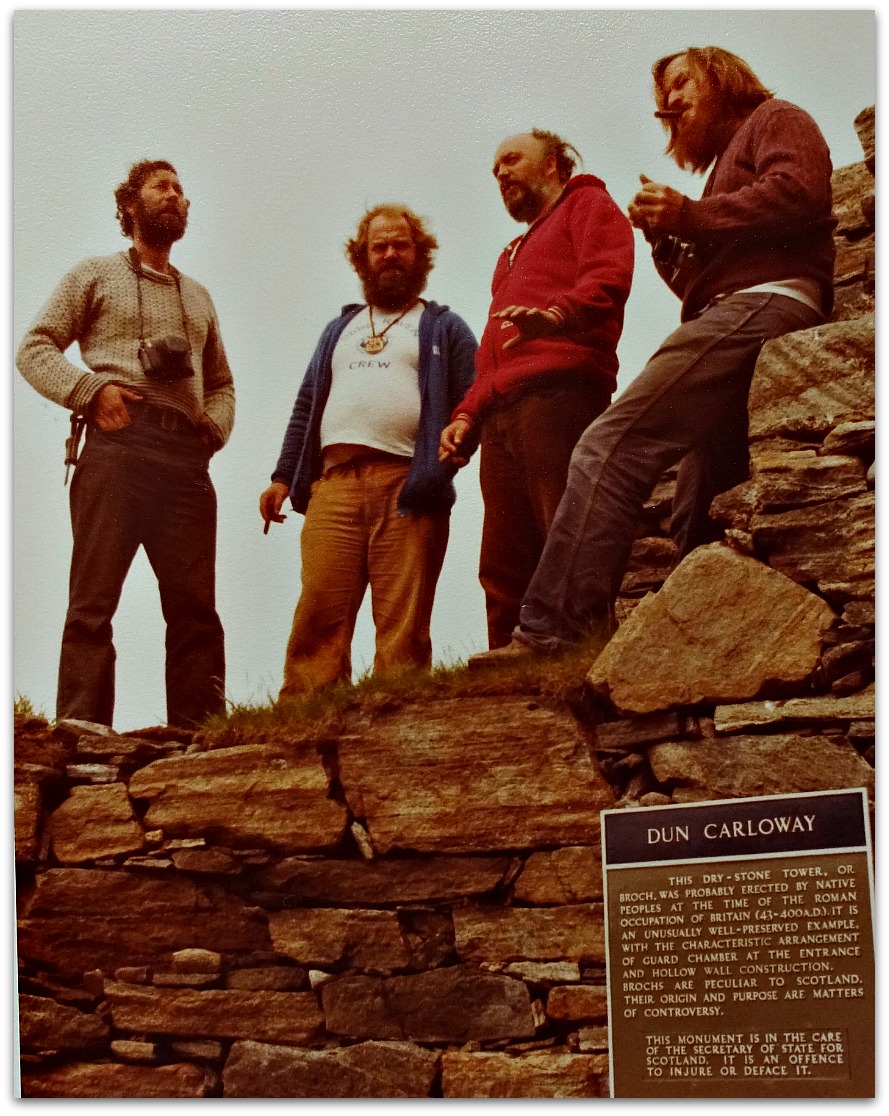 Shane, Odd, Knut og Arne paa stentaarnet Dun Carloway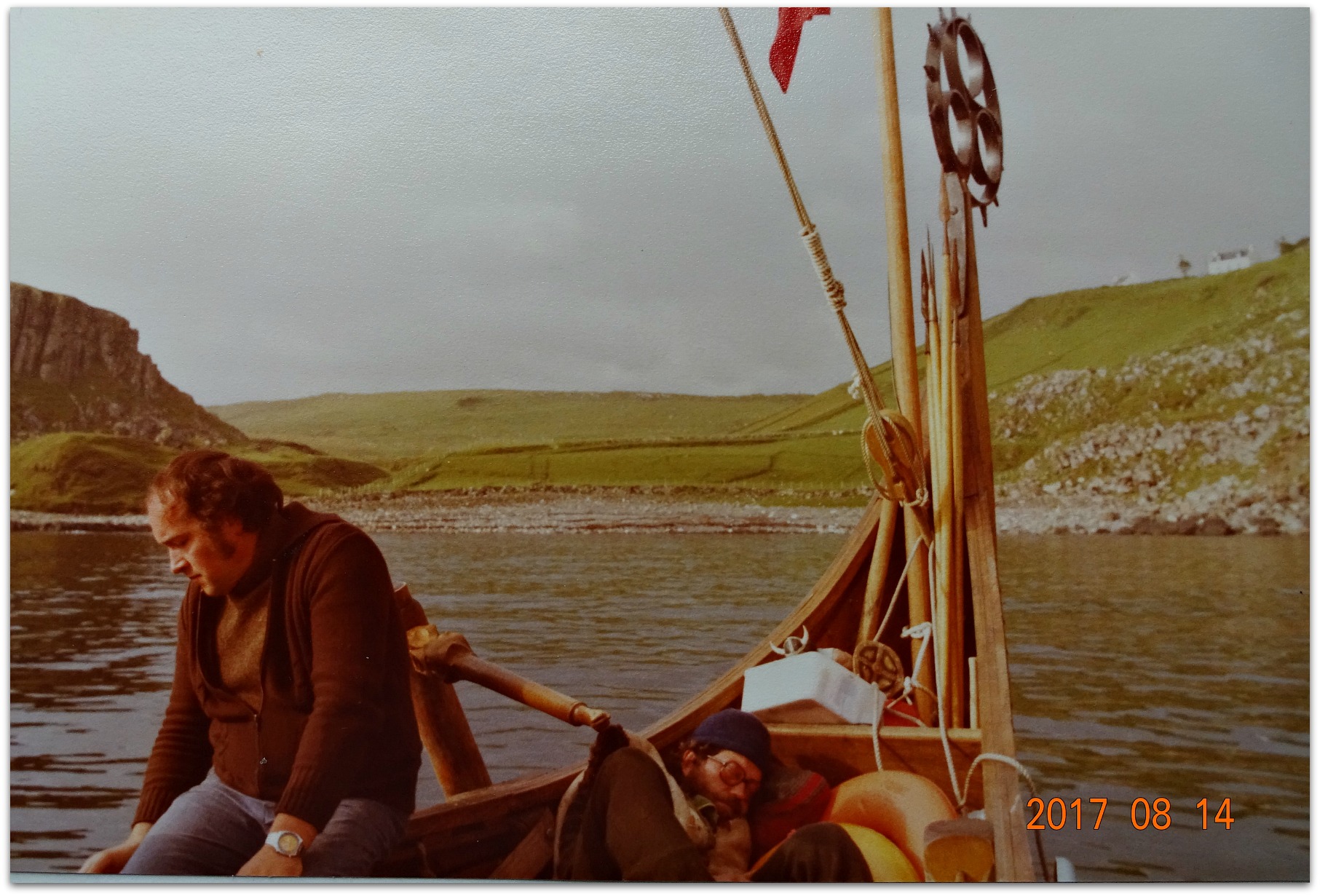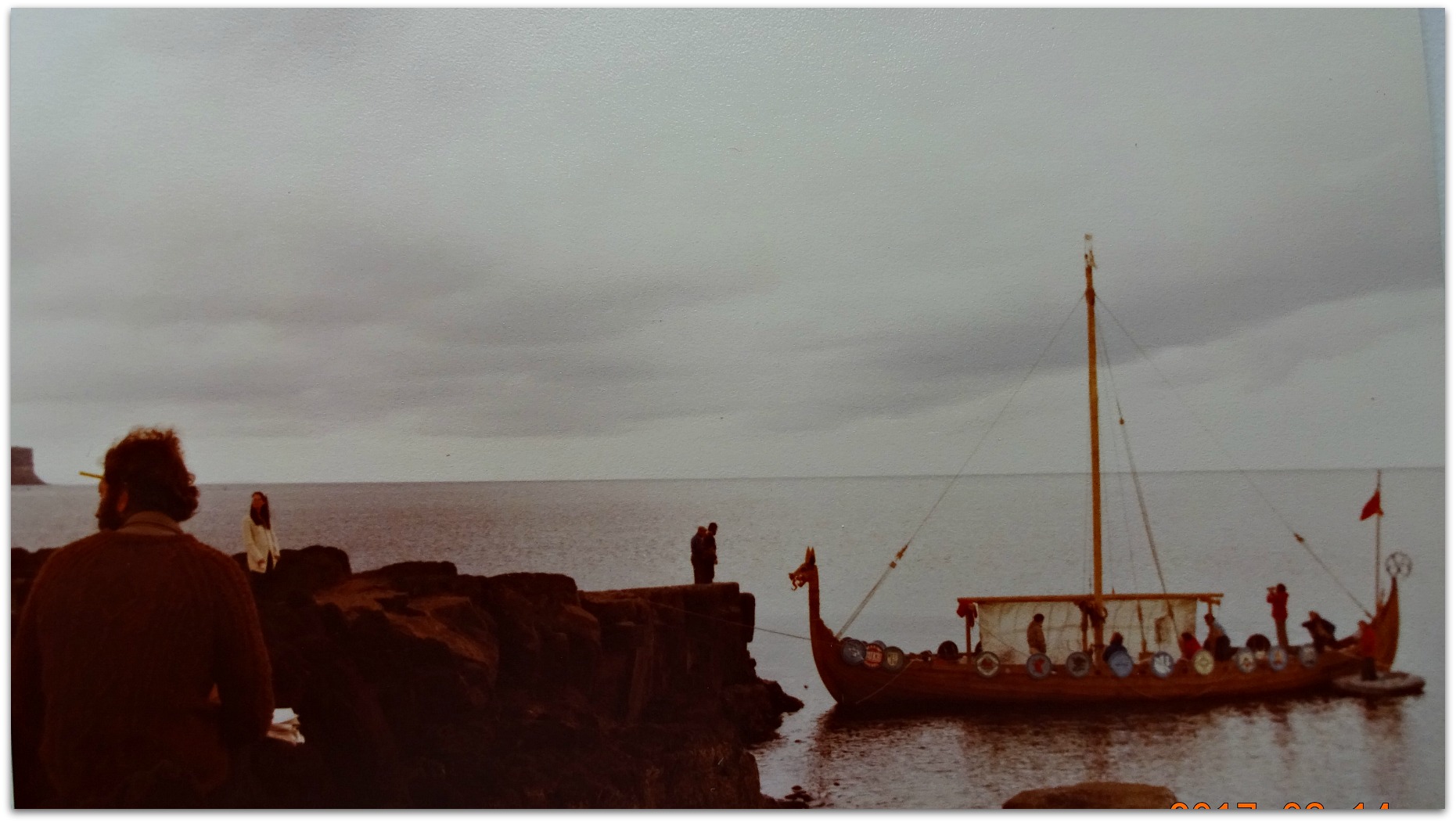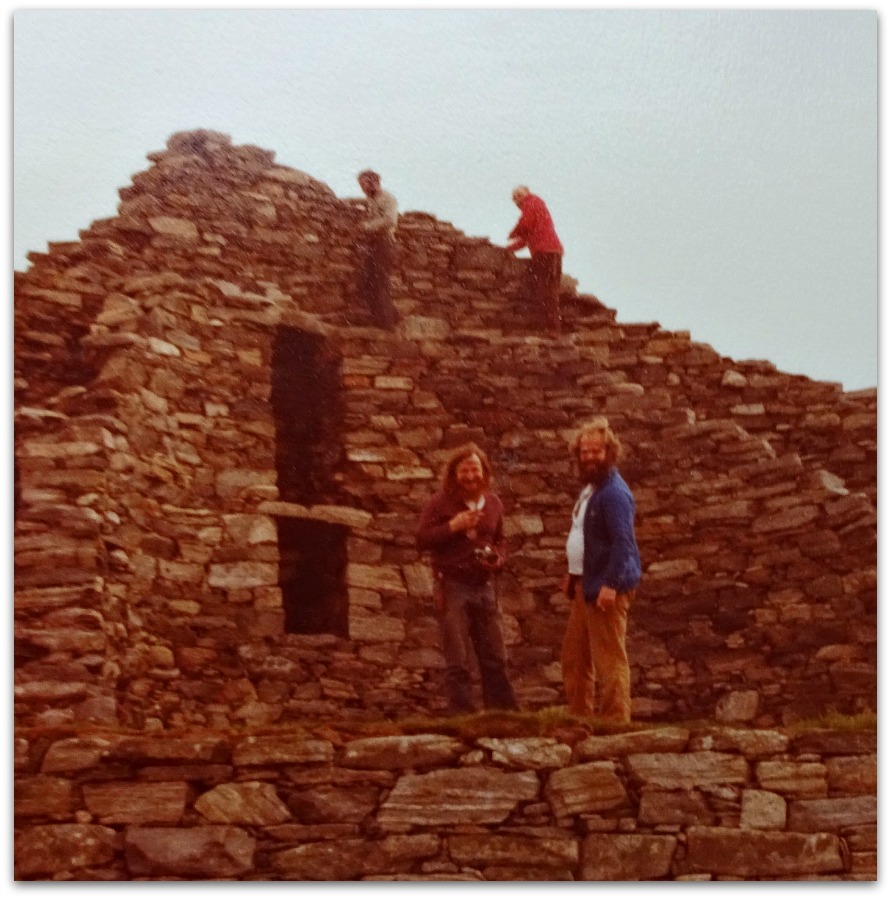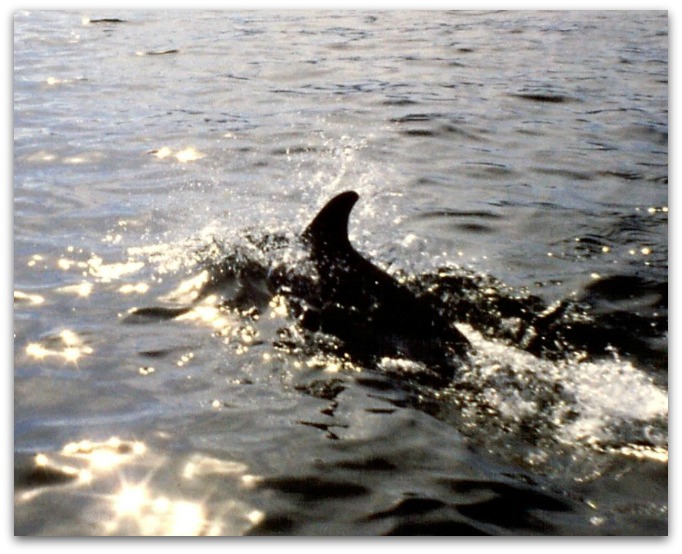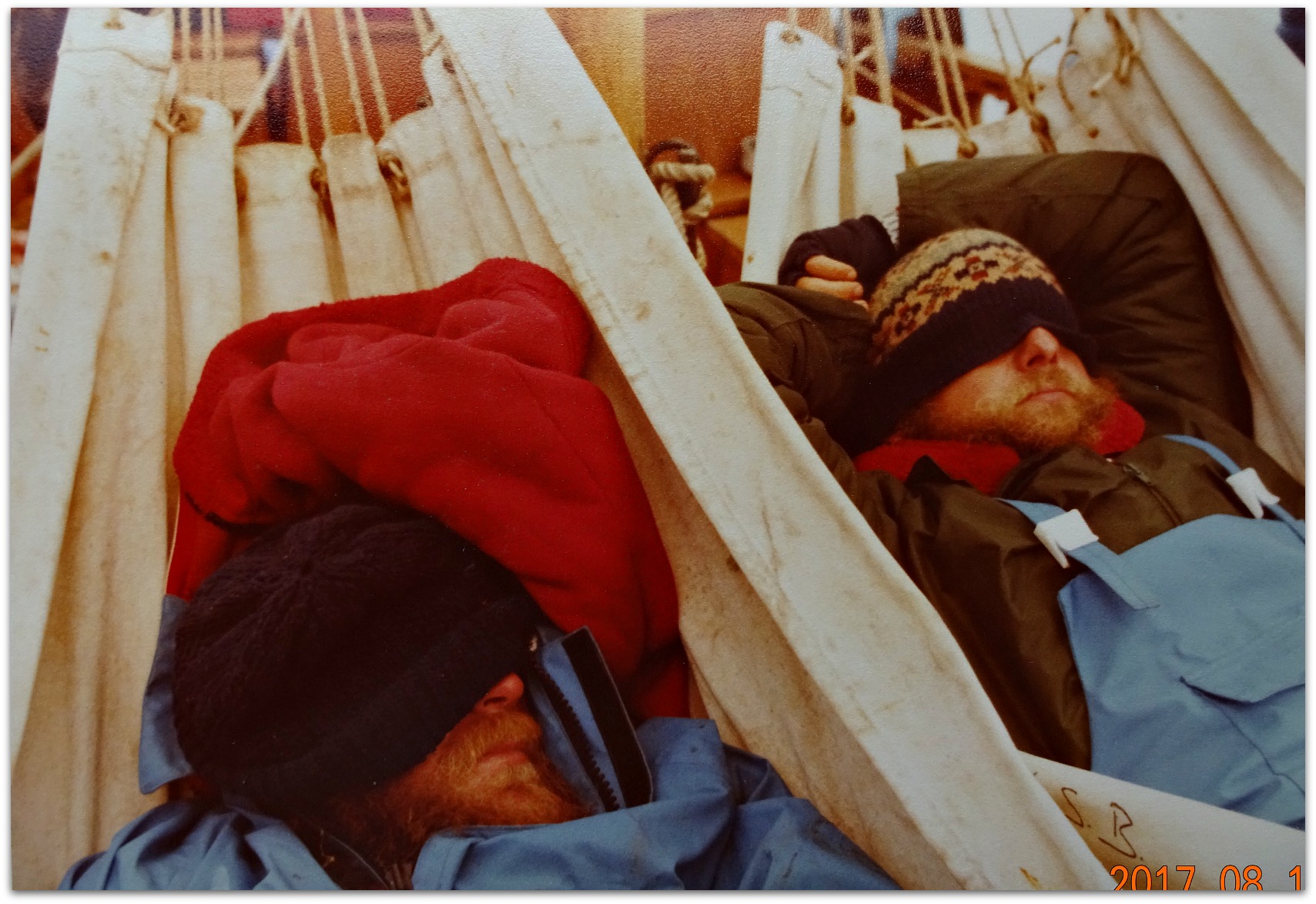 To sovende under ekstravagante forhold
"We simply snatched ten minutes every ten"
mens andre sov paa sin plass, uten hengeköye...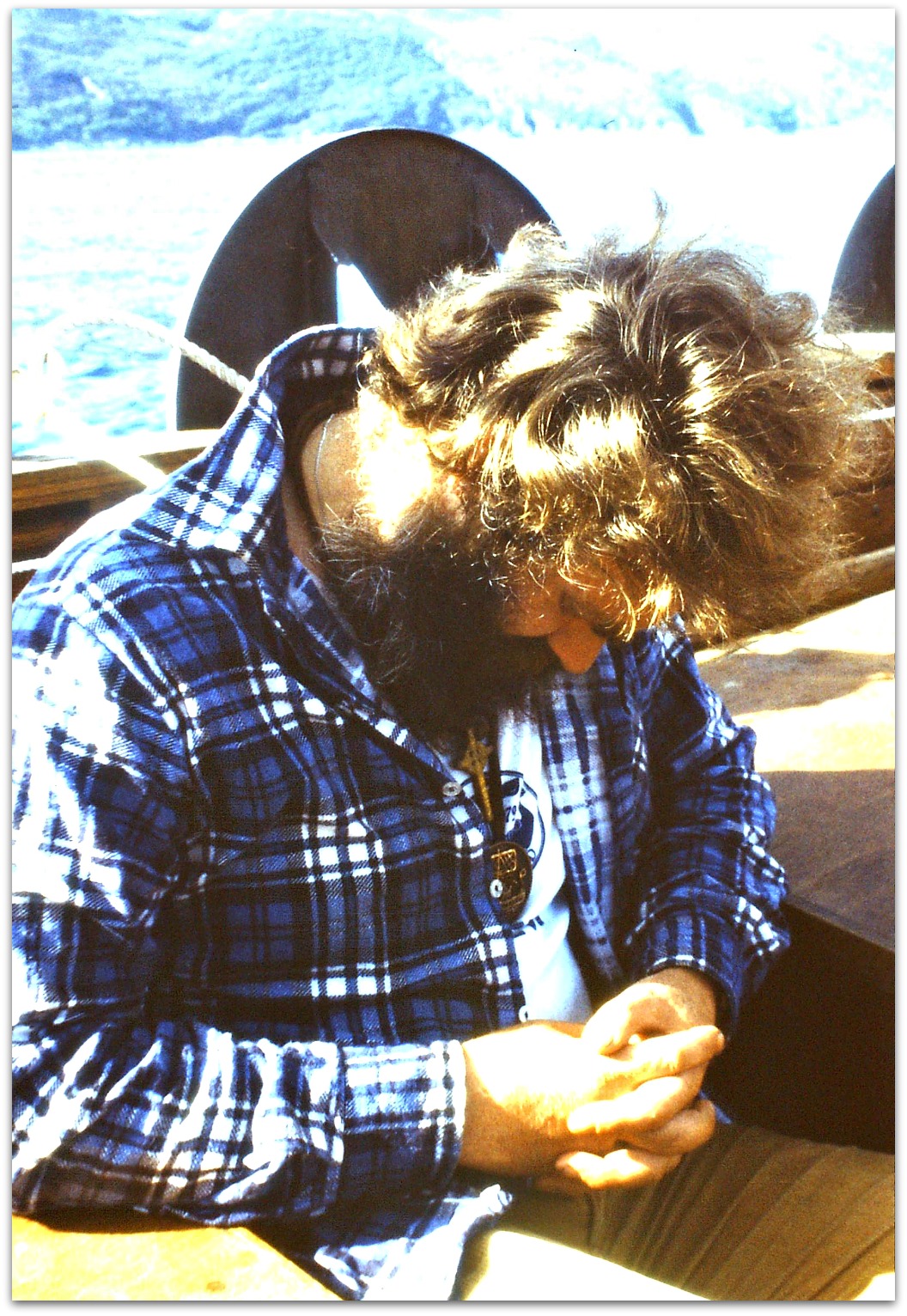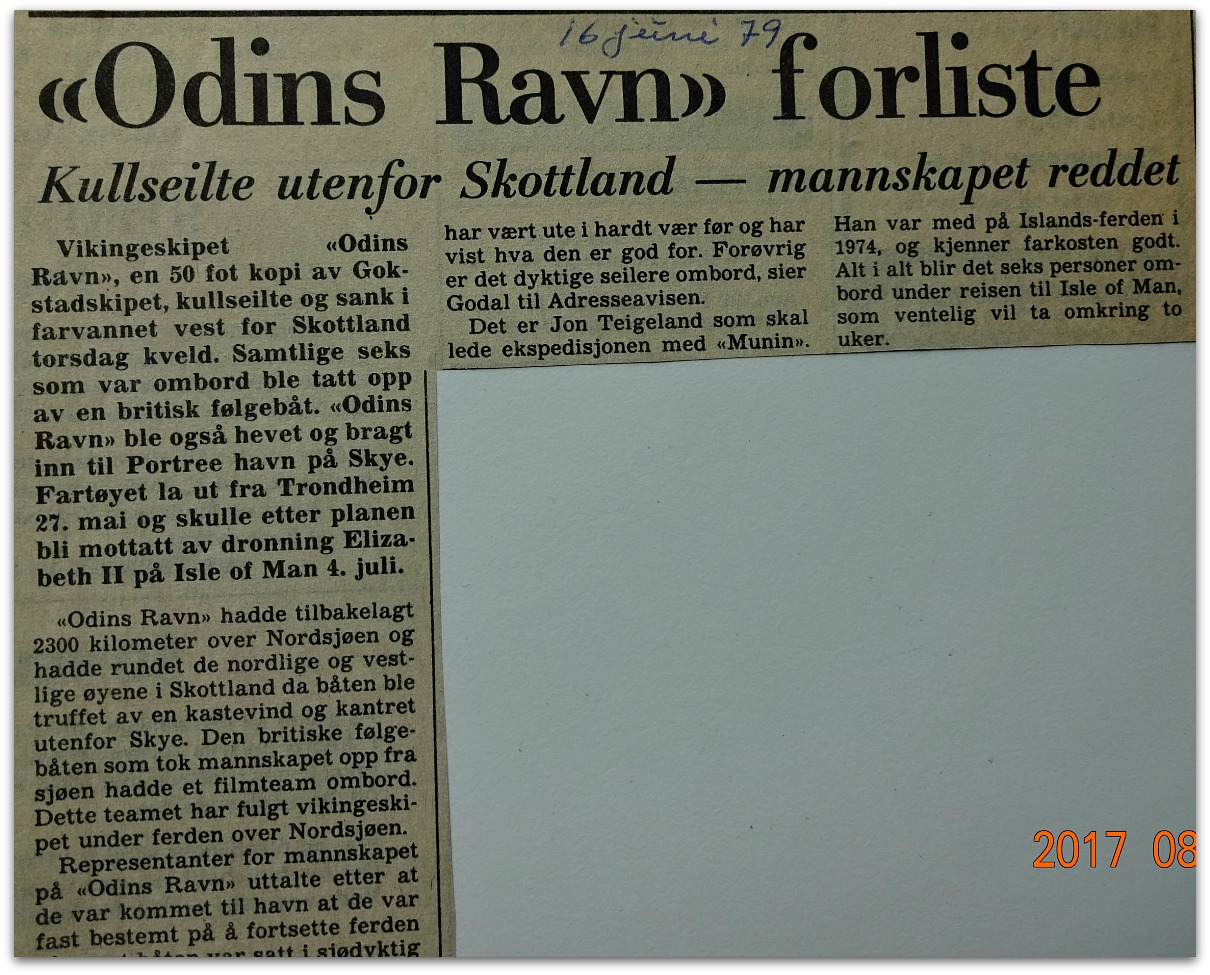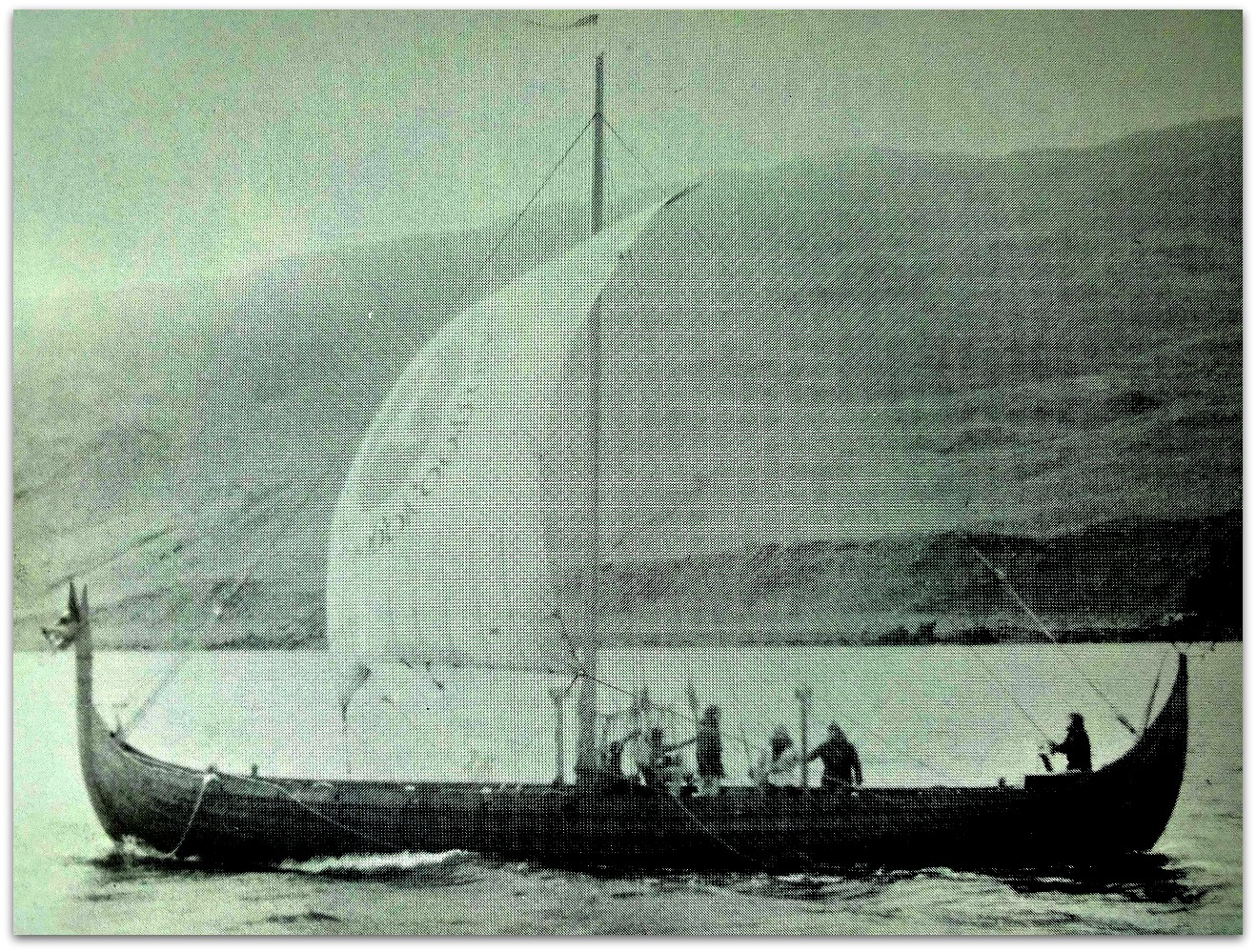 The Viking longship out of Portree

Ovenfor bilde av skipet sekunder för kullseilingen

       Kullseiling av "Viking longship" 
Predictions from the longship builder Magnar Hansen:

Vi maa gi Magnar Hansen helt rett i sin erklaering om expedisjonen för starten:

Predictions from the builder of Odin's Raven-Viking Longship builder Magnar Hansen:
"I am confident of the Odin's Raven expedition-as long as the crew doesn't drink too much and shows respect for the sea."
Cardinal rules for navigators ever since the world was flat...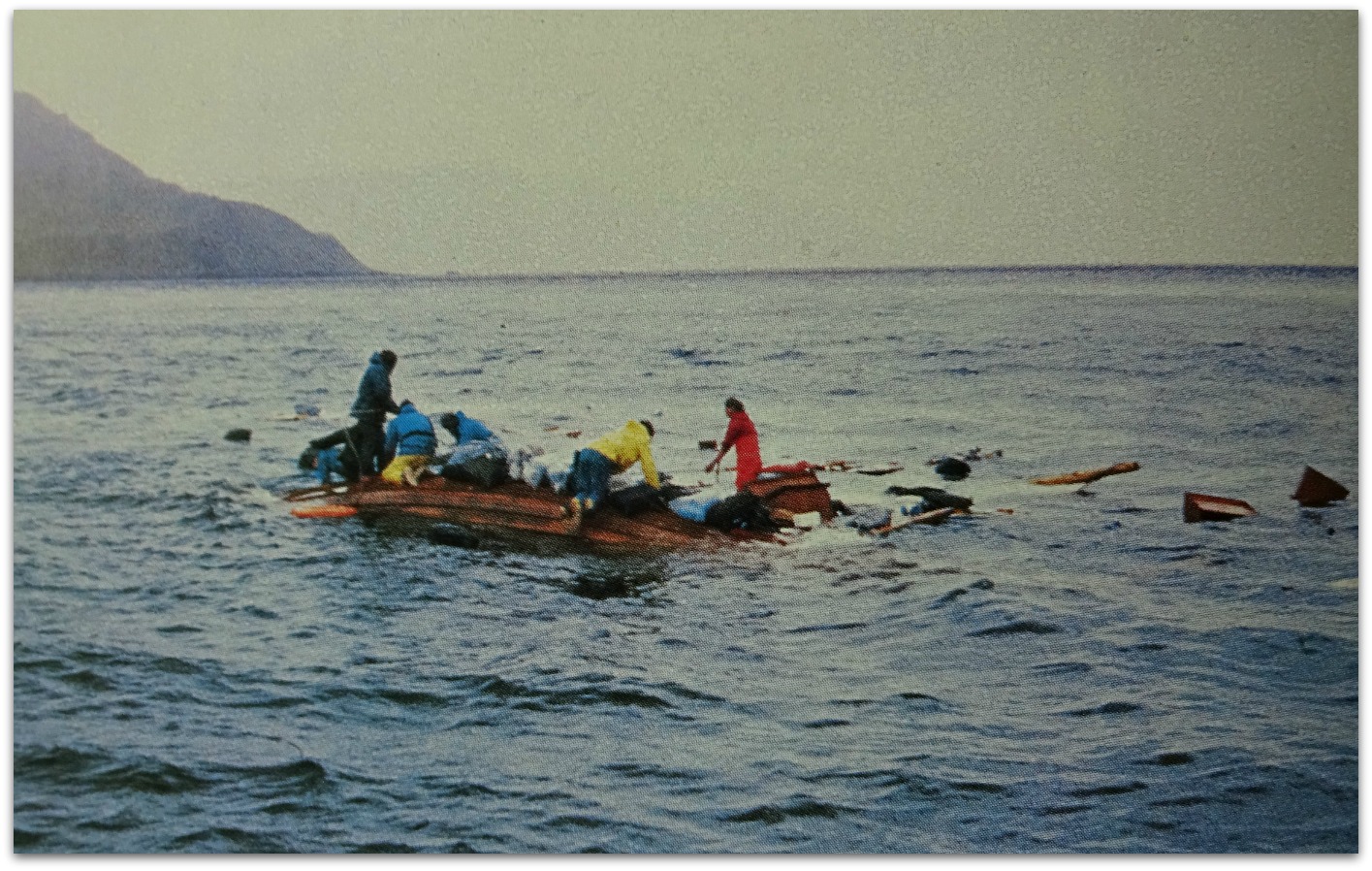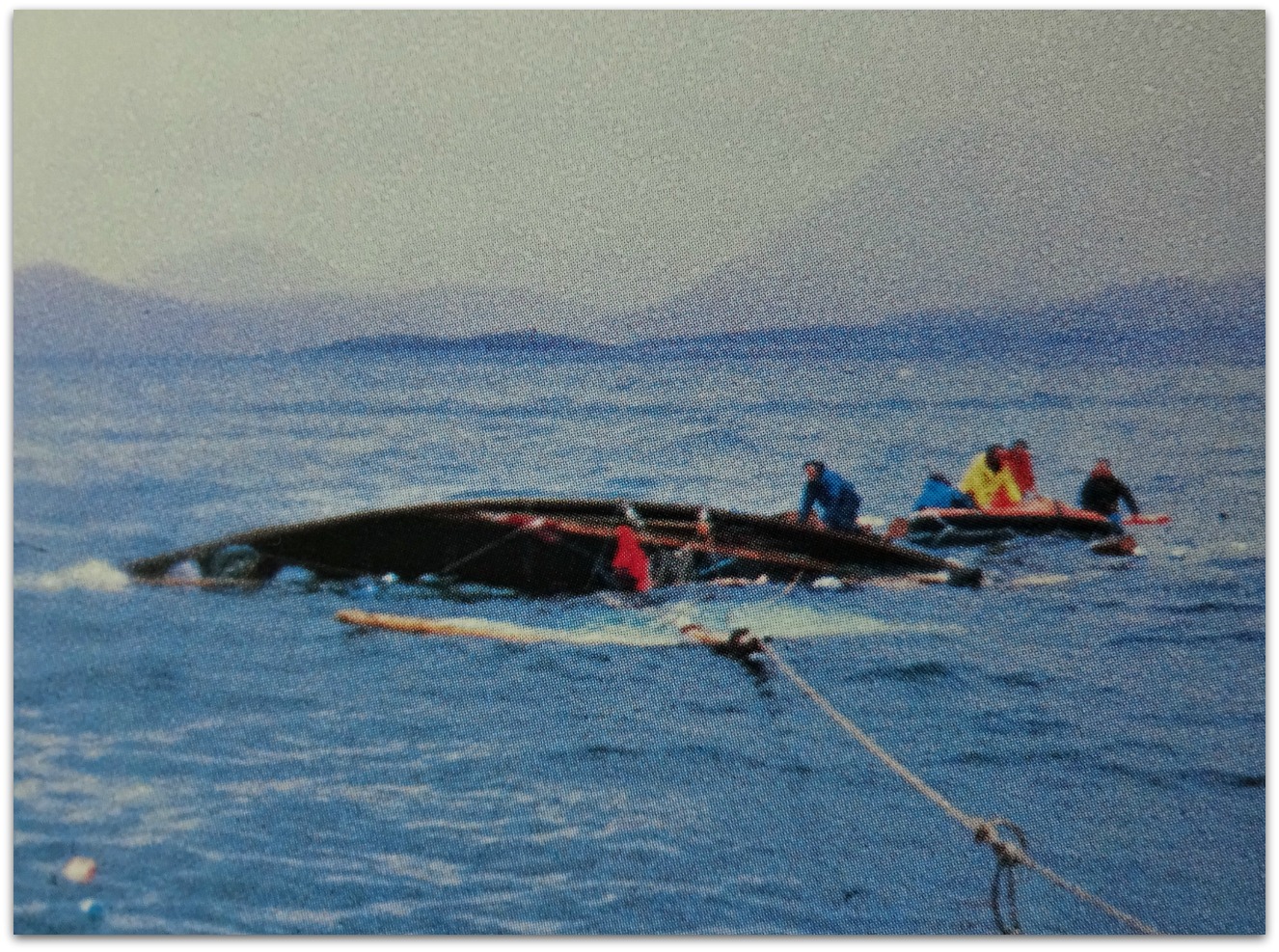 Rednings-flaaten (fra Lövold Bodö) ble brukt av de uheldige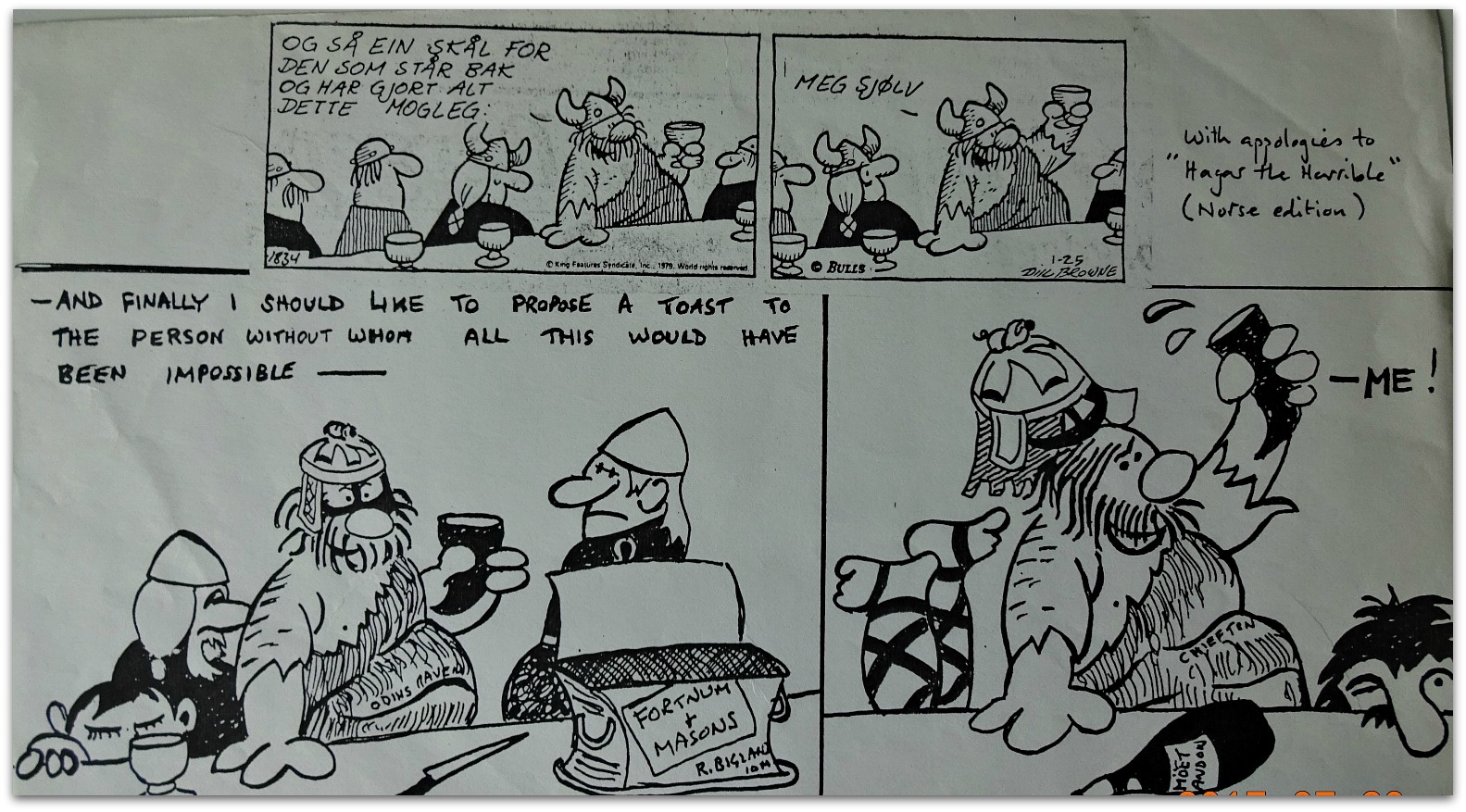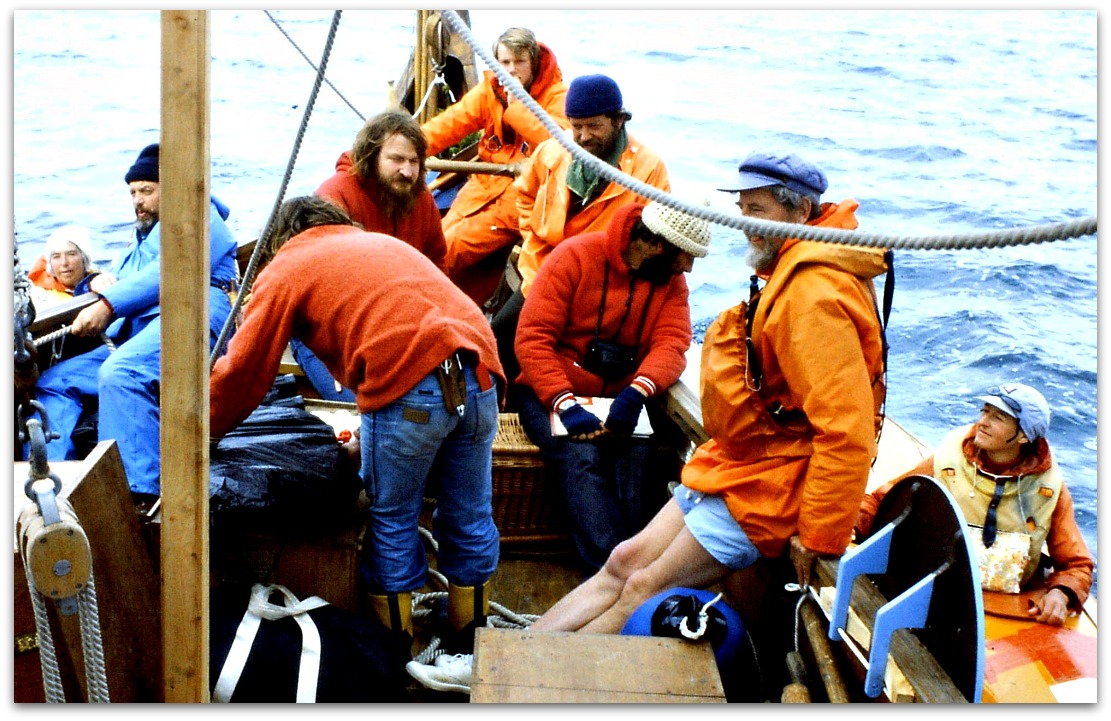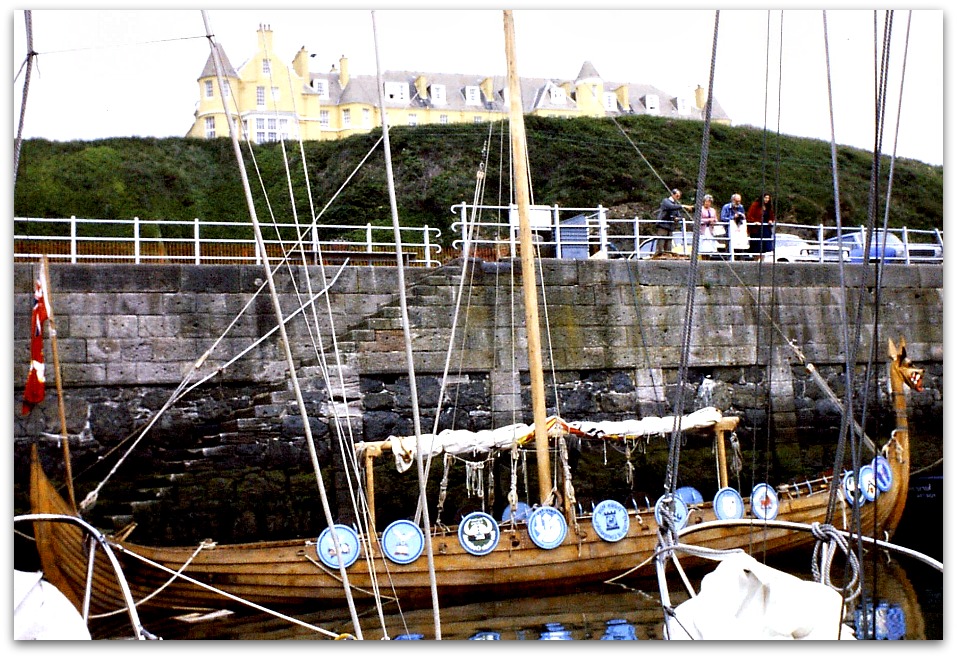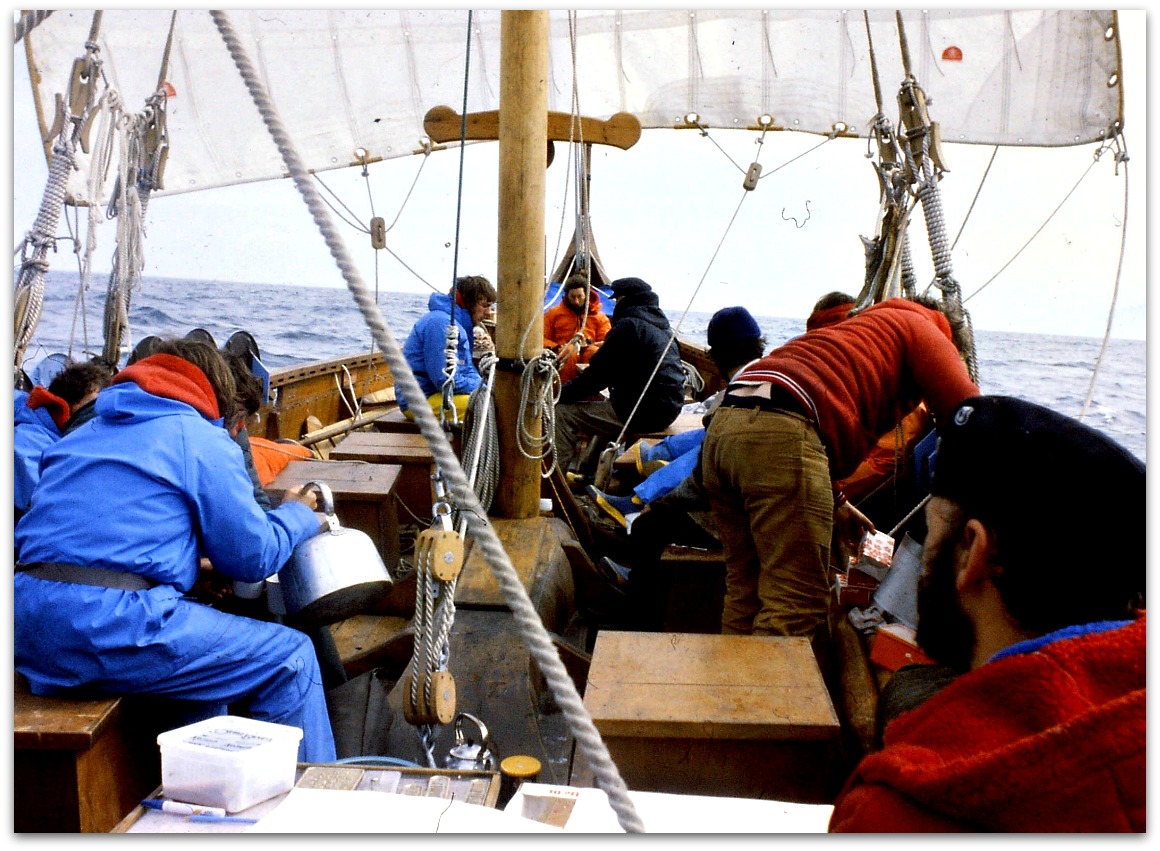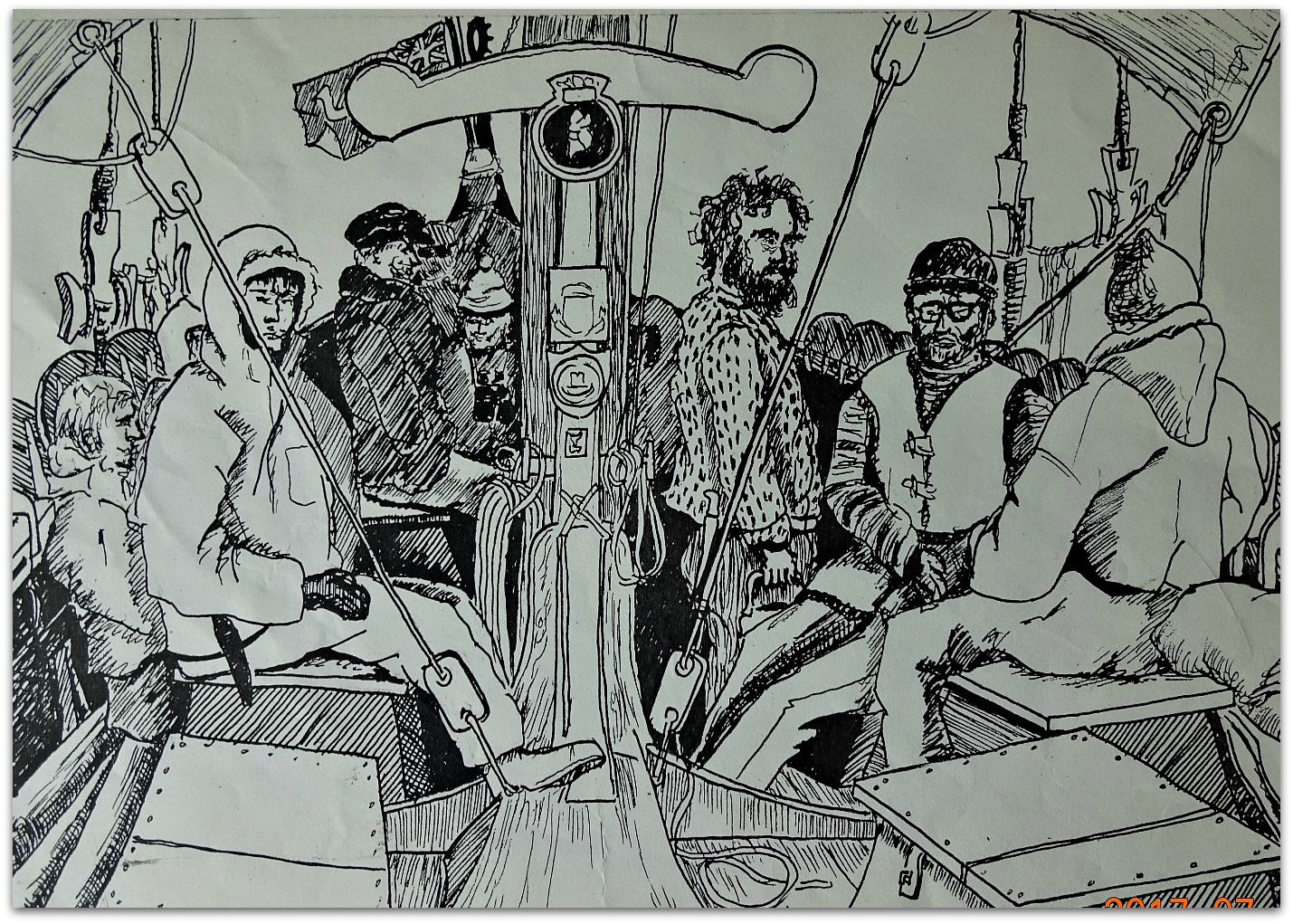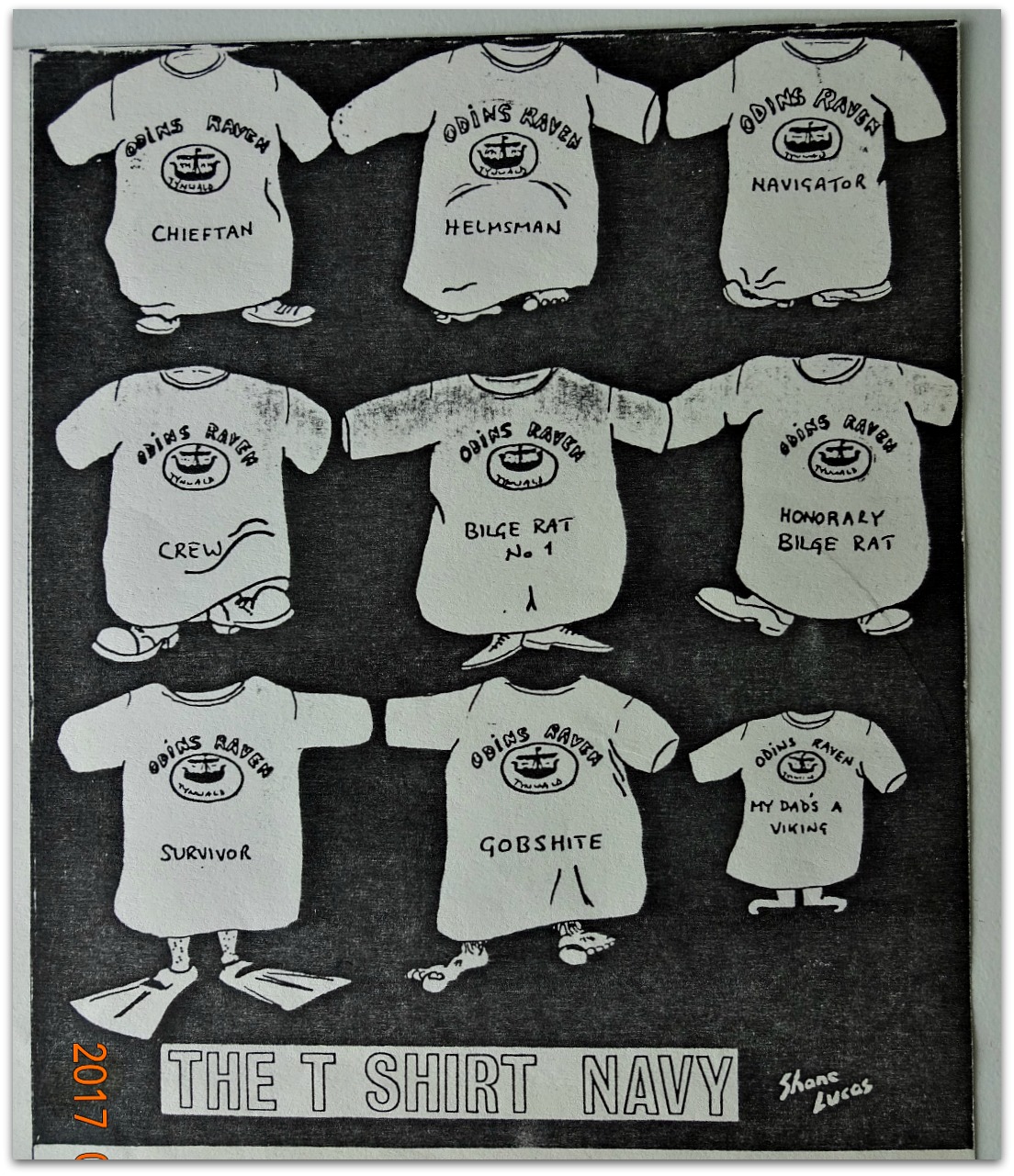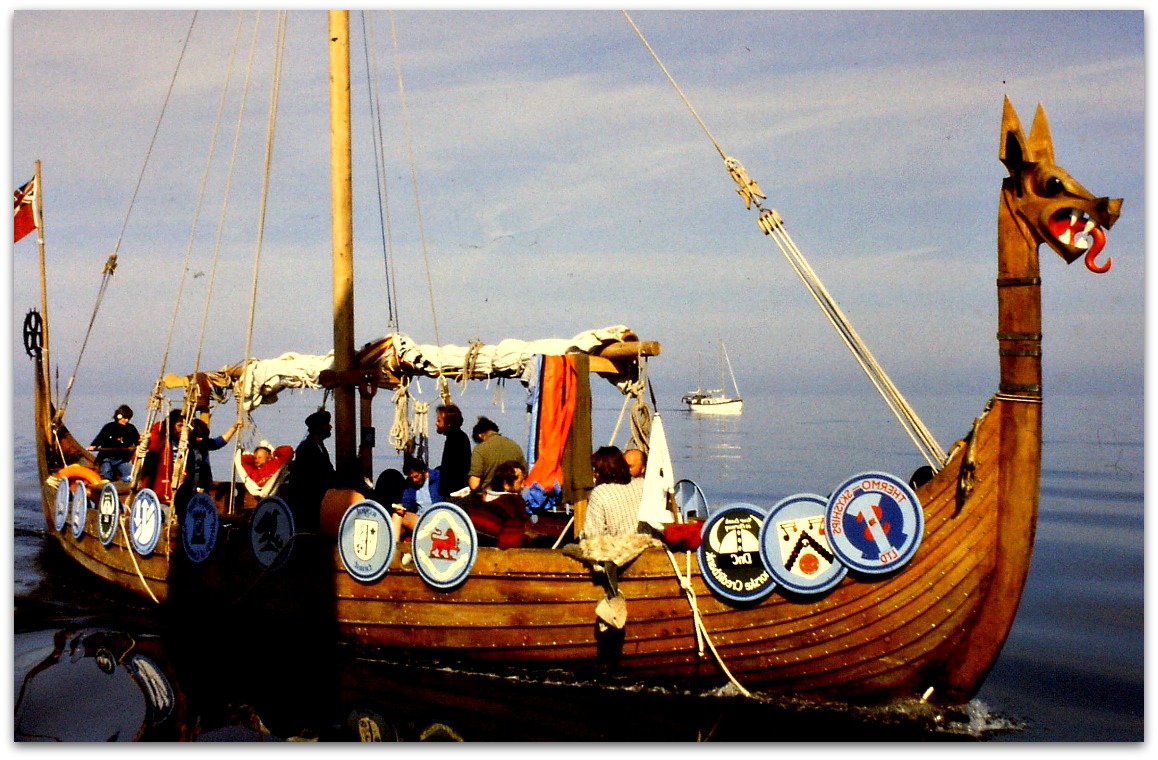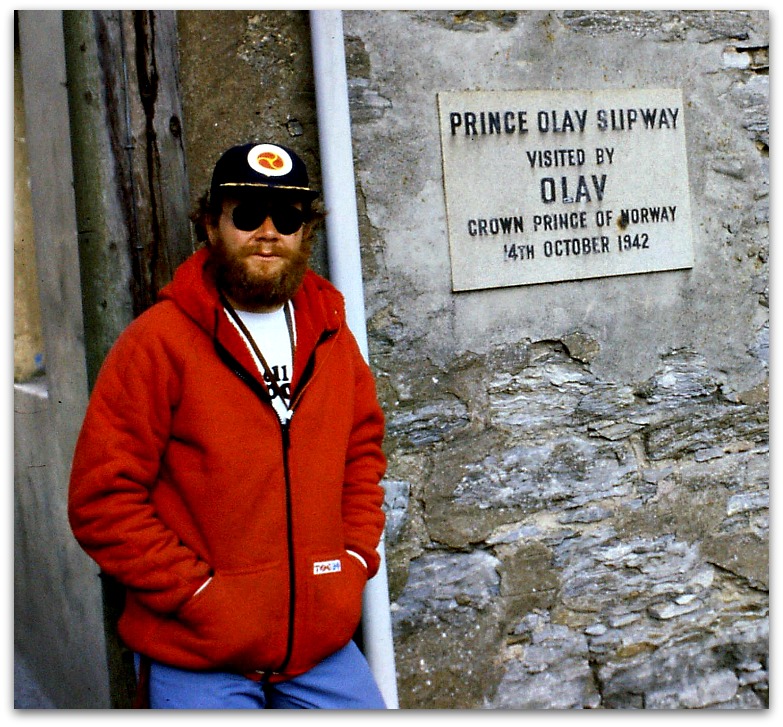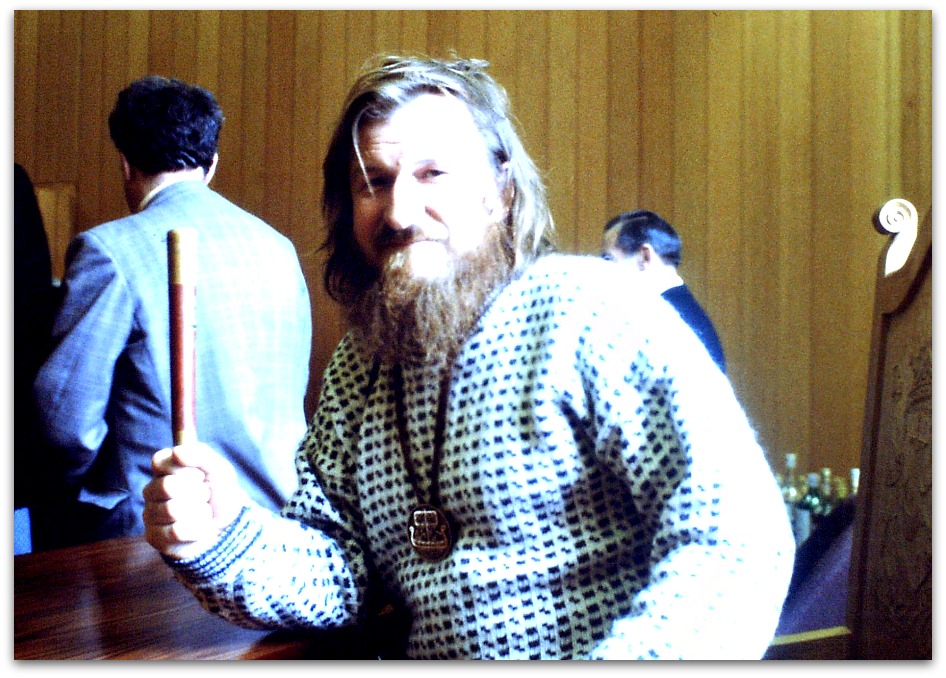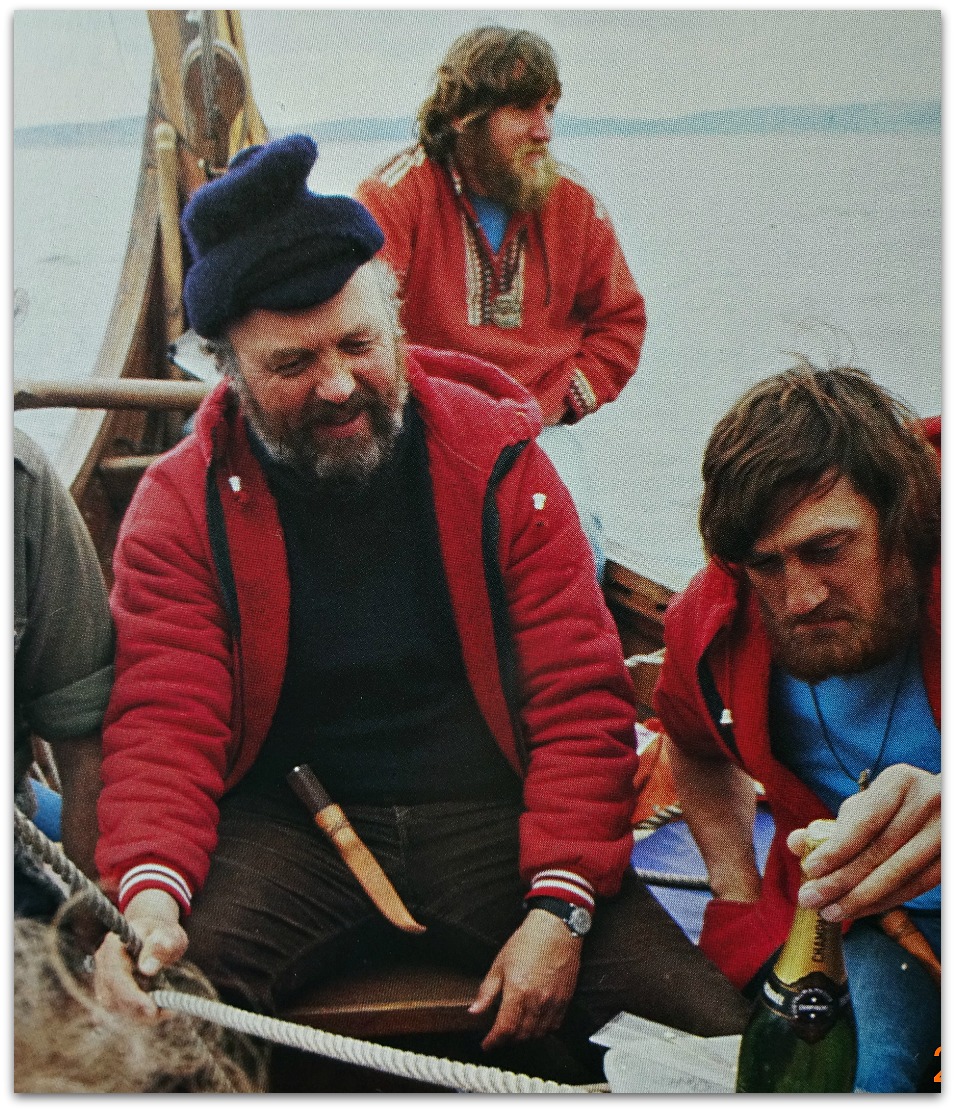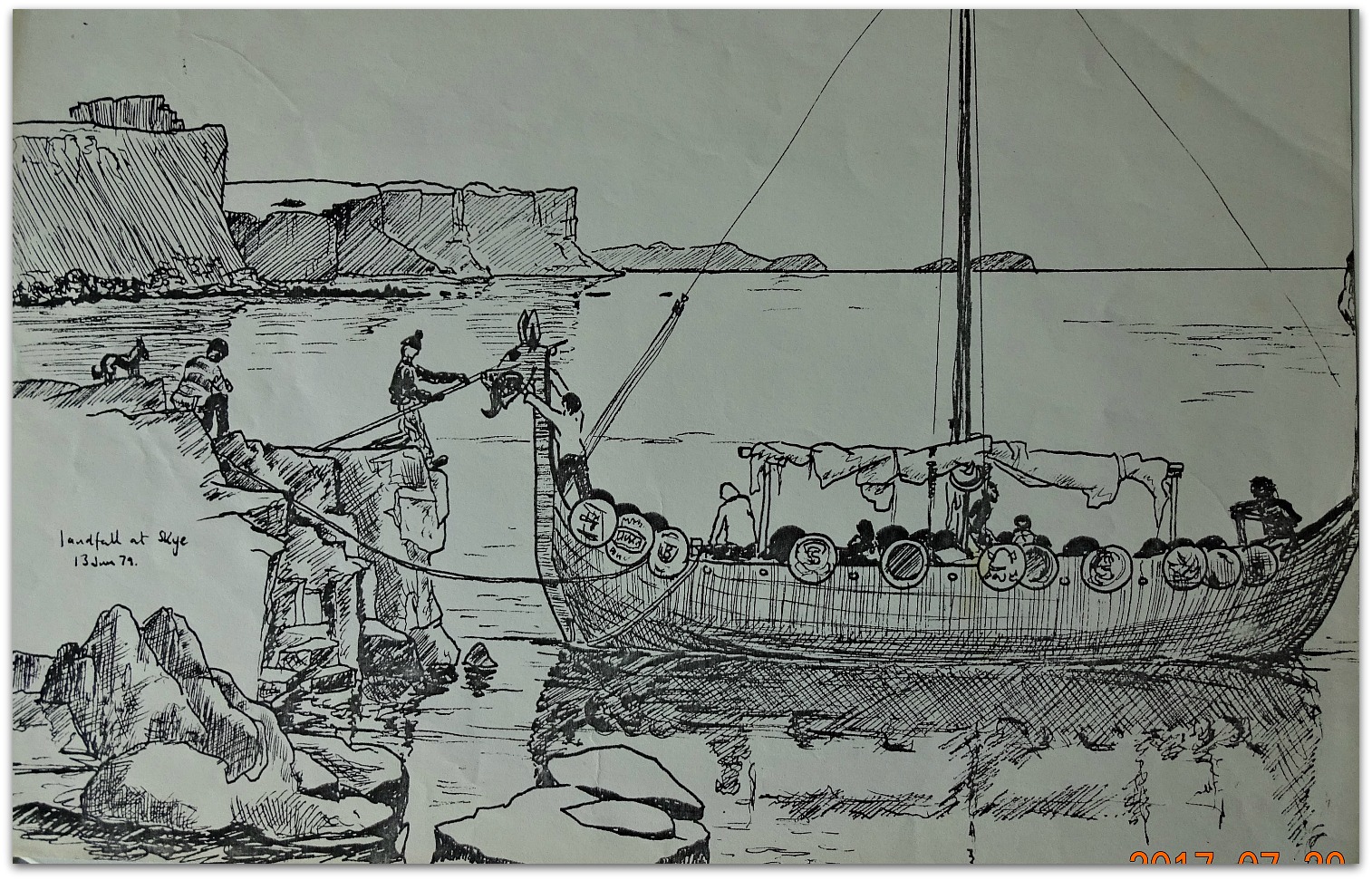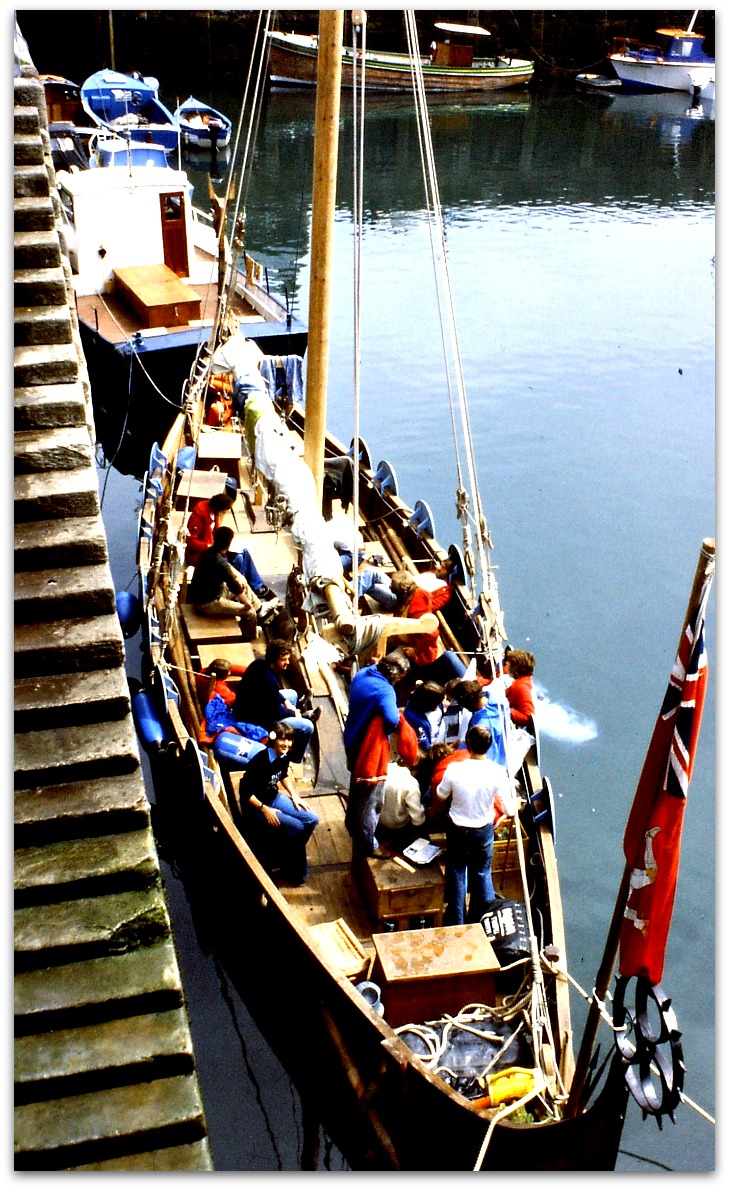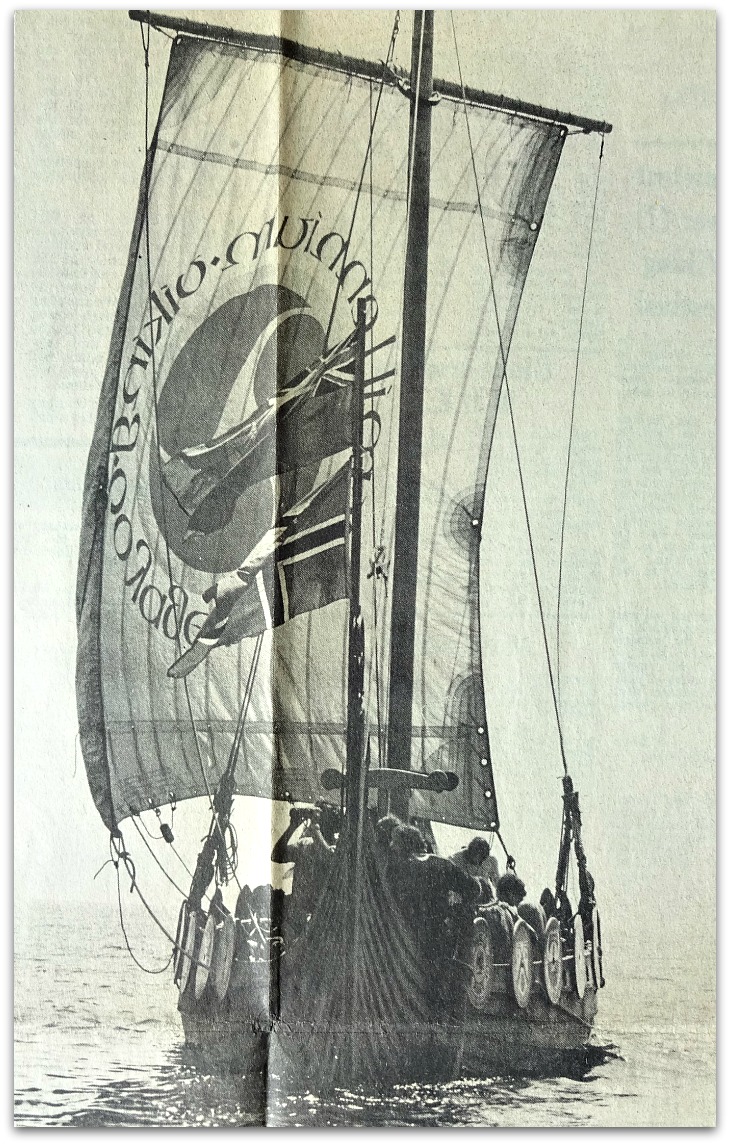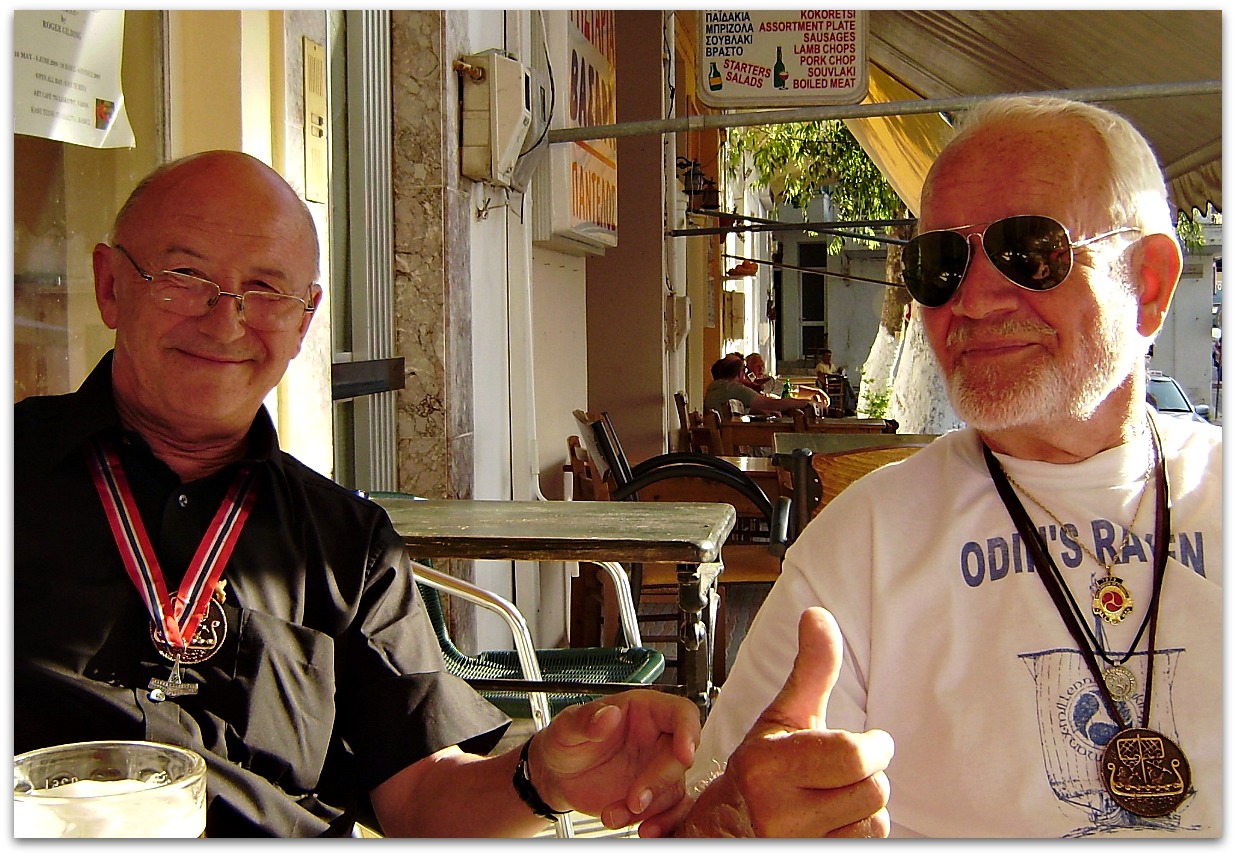 Duty done and we gazed towards Crete...

Viking Longship poem:
We watched o'er the sea-steed
While o'er the stout gun-whale
The billow breaks wildly.
Thus duty is done,
While the lazy land-lubber
Sleeps by some maiden
Soft-skinned and kind,
Over my shoulder
I gaze towards Crete.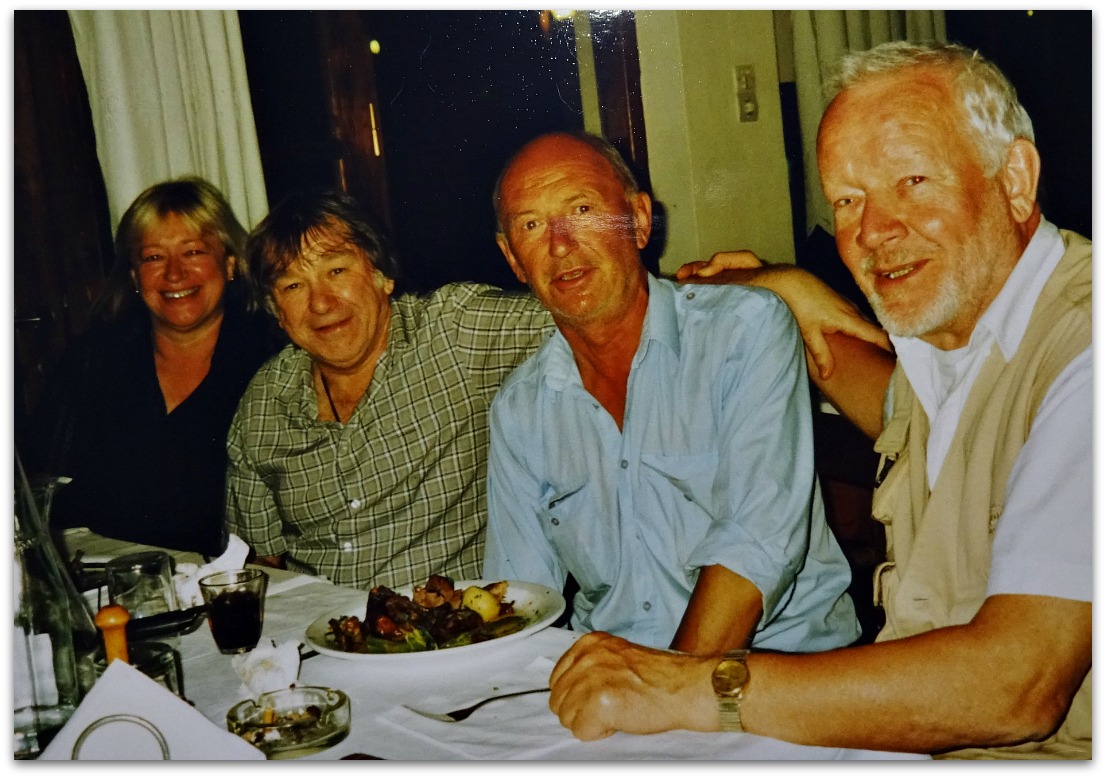 Viking Longship Meeting on Crete: Richard-Arne-Knut Olav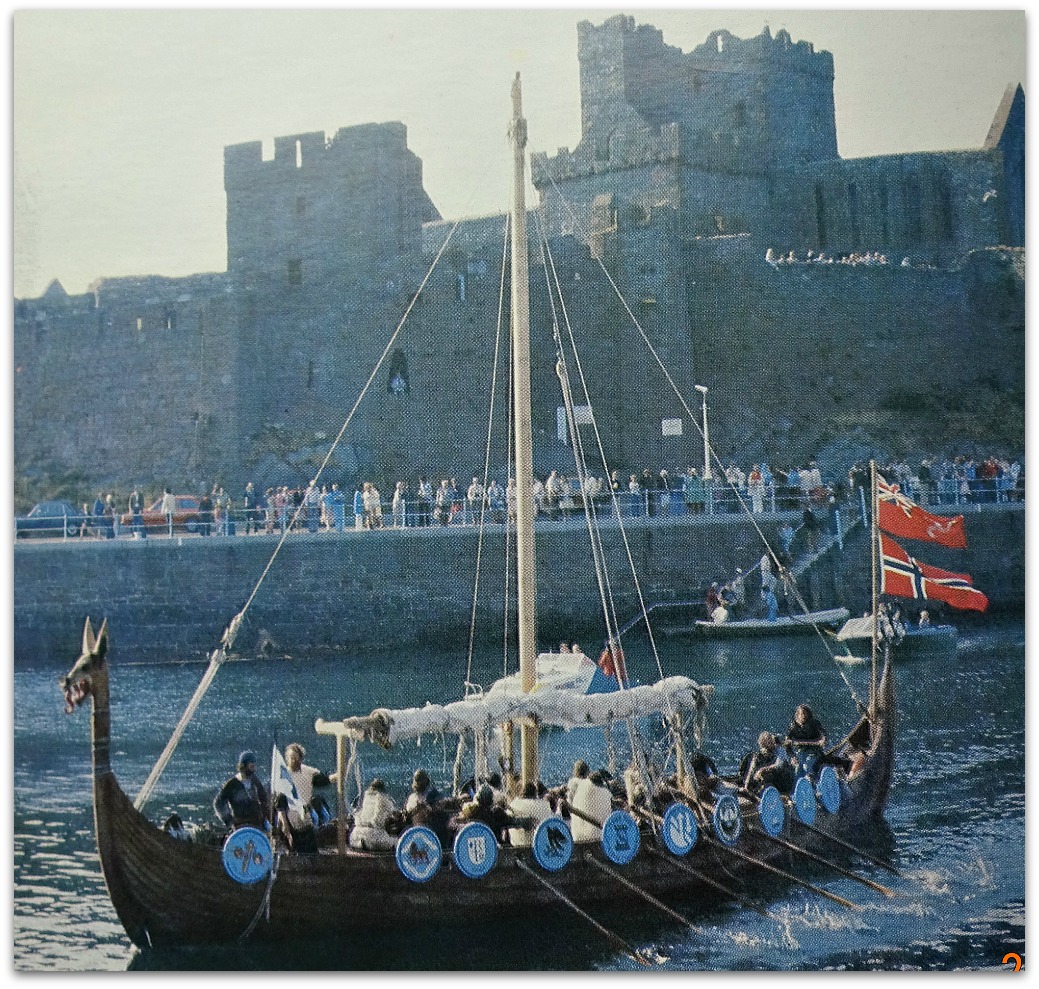 House of Manannan Viking longship museum-Odins Ravns hederlige hvilested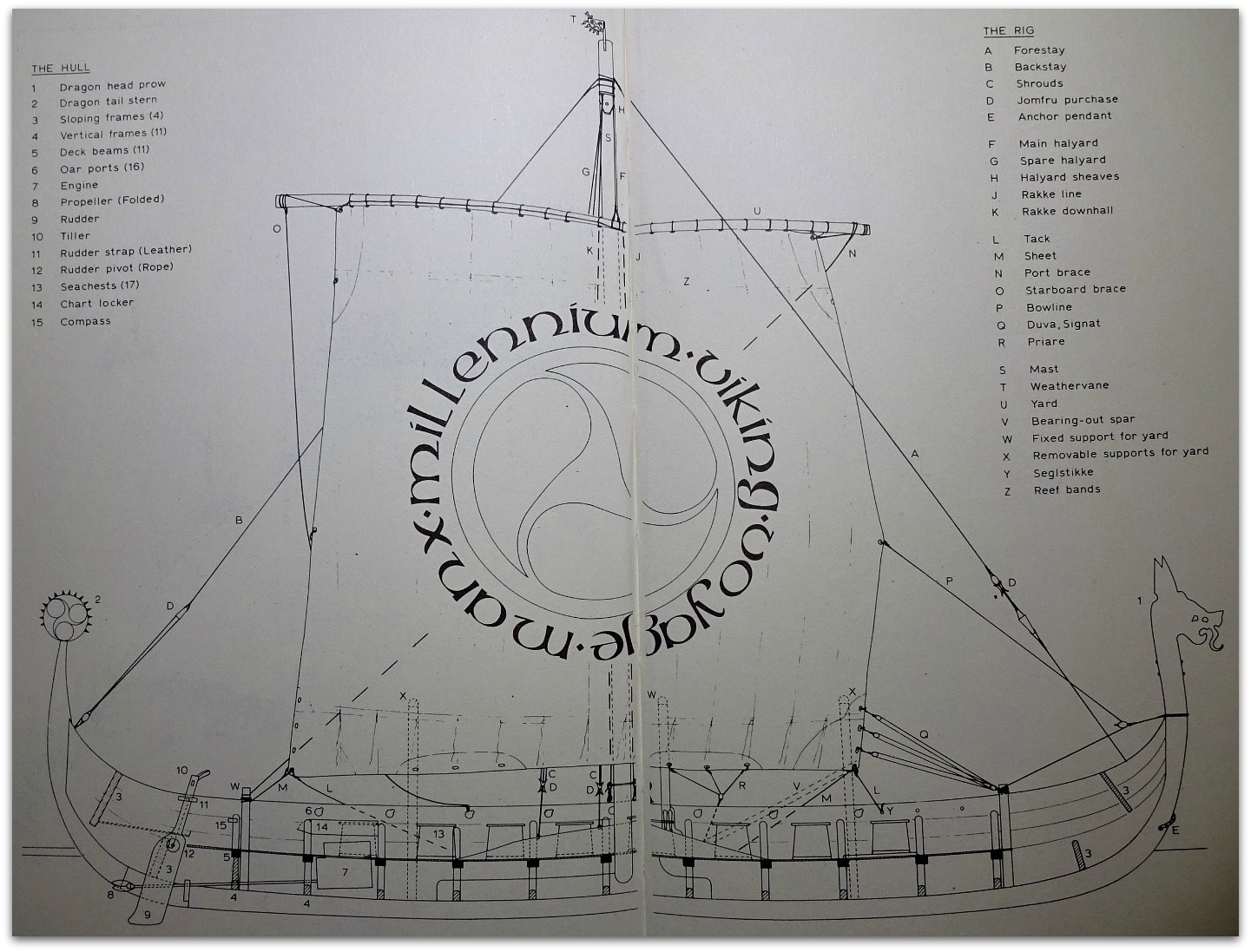 Want more facts about the Viking longship voyage? 
Contact us for book here...  

Thank You for Visiting!
Want to receive our periodic online newsletter?

We Respect Our Visitors Privacy!
Knut Olav Skogöy
44, Um Wues - L-6552 Berdorf - Luxembourg
Tel: +352621735117 - Tel: +4522170617
Copyright & TM 2018: AneSite.com